The Picture of Dorian Gray by Oscar Wilde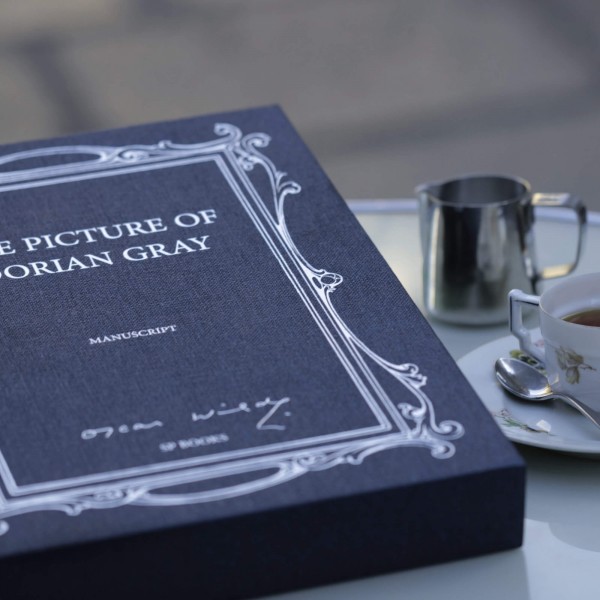 Oxford blue edition
Numbered from 1 to 1,000
The original manuscript of The Picture of Dorian Gray
SP Books presents Oscar Wilde's manuscript for The Picture of Dorian Gray: an exceptional document which shows Wilde's text as it was initially composed, in which the reader can follow how he edited and sharpened his prose and observe, even in this early version, what appears to be a form of self-censorship.

A novel drafted in layers of censorship
Oscar Wilde began writing this 13-chapter draft for Lippincott's Magazine in 1889. Its pages showcase the writer's tremendous craft, but also his self-censorship in the context of 19th century English homophobia. Basil Hallward's use of the word "beauty" in reference to Dorian Gray is, for example, replaced by the softer "good looks". The word "passion" becomes "feeling," "boy" is replaced by "lad". Passages are also crossed out, such as Basil's confession: "the world becomes young to me when I hold [Dorian Gray's] hand."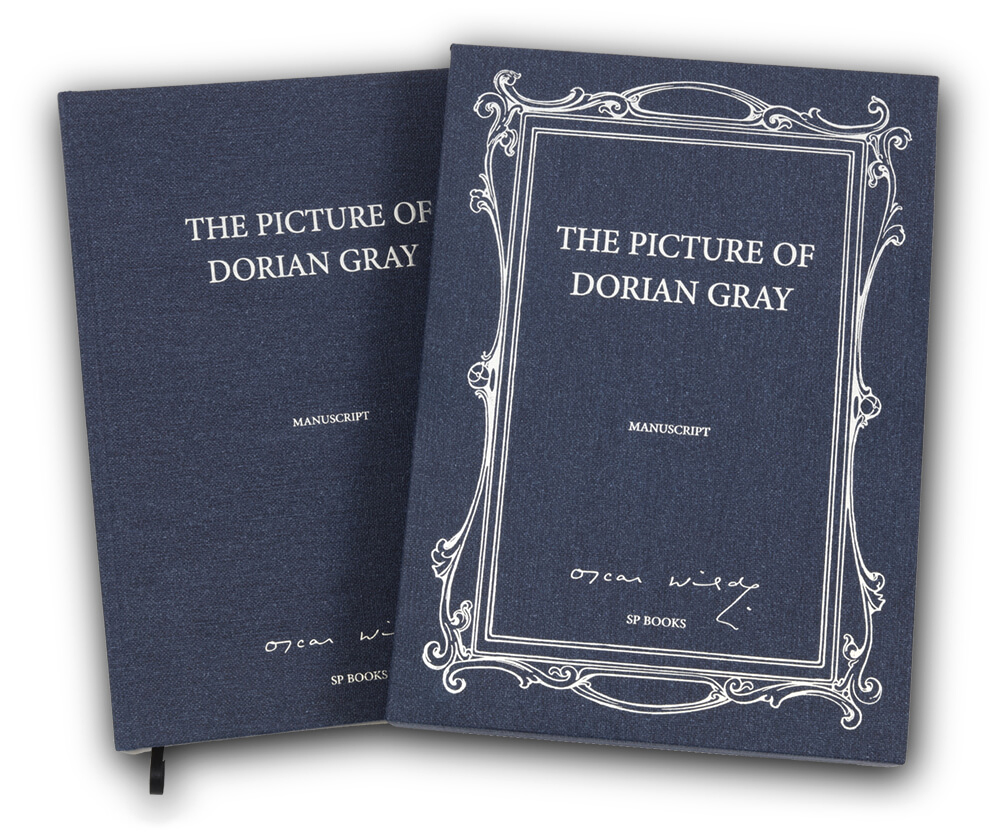 By April 1890, Wilde had finished the manuscript and had it typed out to submit to Lippincott's. James Stoddart, the publisher, accepted the piece but still expressed concern about its homoerotic overtones. He began to censor Wilde's text, deleting about 500 words. He removed single words as well as entire sentences, such as Basil's tirade that in his portrait "There was love in every line, and in every touch there was passion".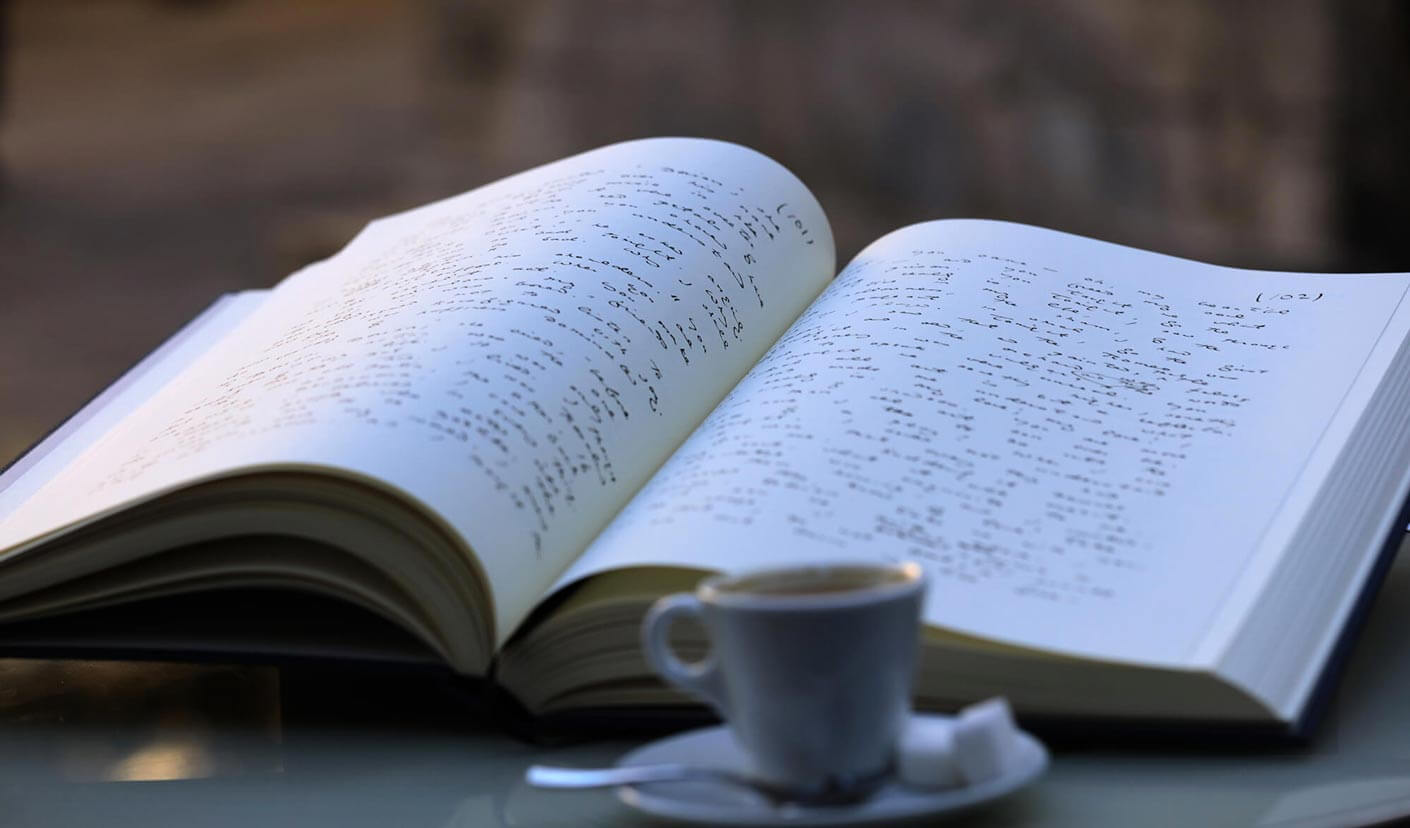 Scandal and protest
Despite the multiple layers of censorship that shaped Dorian Gray before publication, the July 1890 issue of Lippincott's was met with uproar. Critics described the work as "unclean", "poisonous", "nasty", and "nauseous", "heavy with mephitic odours of moral and spiritual putrefaction". As a consequence, the influential bookseller WH Smith refused to stock the July issue of the magazine.

Notwithstanding the adverse critical reception, or indeed because of it, the story undoubtedly enjoyed a certain succès de scandale and Wilde quickly began to revise and expand the novella for publication as a novel in book form. He made various structural changes, introduced new characters, added 6 chapters and a set of aphorisms to preface the work, and toned down homoerotic passages. Basil's beautiful confession of love for Dorian Gray, which can be found in the manuscript, "It is quite true that I have worshipped you with far more romance of feeling than a man usually gives to a friend. Somehow I have never loved a woman… I quite admit that I adored you madly, extravagantly, absurdly", disappears.
The resulting 20-chapter version of the novel, which has since served as the text for all popular editions of The Picture of Dorian Gray, was published by Ward, Lock and Company in April 1891.
With a foreword by Merlin Holland
Merlin Holland is an Oscar Wilde specialist and the writer's grandson. He is the author of several notable works: The Wilde Album (1998), Coffee with Oscar Wilde (2007), A Portrait of Oscar Wilde (2008). He also edited The Complete Letters of Oscar Wilde (2000), Irish Peacock and Scarlet Marquess: The Real Trial of Oscar Wilde (2003).
Deluxe edition
Numbered from 1 to 1,000, this Oxford blue edition is presented in a large format handmade slipcase.
Printed with vegetal ink on eco-friendly paper, each book is bound and sewn using only the finest materials.
Oxford blue edition
1,000 numbered copies
280 pages - 10 x 14''
Fedrigoni Avorio Paper
Endband and bookmark
ISBN: 9791095457466