Manuscripts, deluxe editions, facsimiles and prints
A unique collection of manuscripts, beautiful books, authors' drawings and first drafts. Immerse yourself in the inner lives of some of the world's greatest authors and discover our collection of facsimiles of manuscripts: novels, musical scores, poems, fairy tales, stories, essays, letters and scientific papers.
Manuscripts
Reading a manuscript is a unique experience that creates an intimate connection with the author, offering special insight into their creative process through their original workings, corrections, notes, revisions and marginalia. Discover the manuscripts of Charlotte Brontë (Jane Eyre), F. Scott Fitzgerald (The Great Gatsby), Virginia Woolf (Mrs Dalloway), Oscar Wilde (The Picture of Dorian Gray), Lewis Carroll (Alice's Adventures Under Ground), Paul Auster (The New York Trilogy), Albert Einstein (The General Theory of Relativity), Wolfgang Amadeus Mozart (Musical Diary) and J. M. Barrie (Peter Pan).
Jean Cocteau - Rooms With Views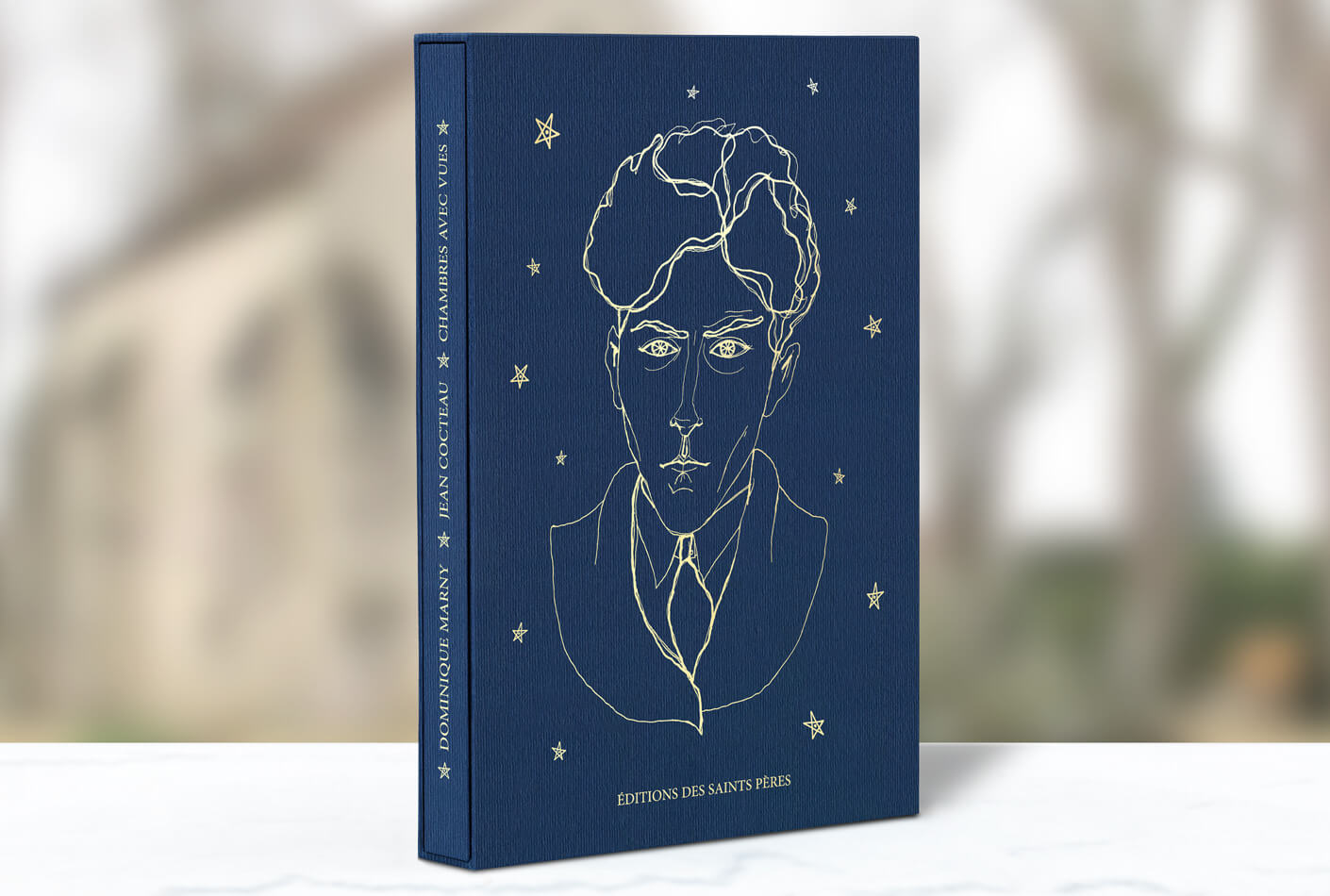 The Jungle Book, by Rudyard Kipling, the manuscript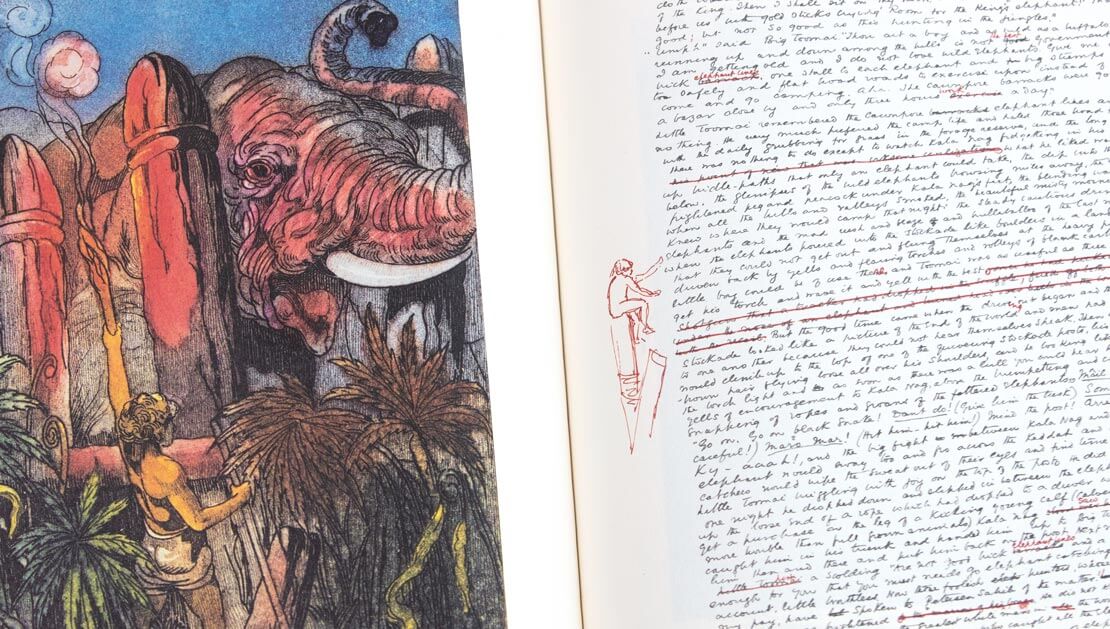 Documents
Our collection of framed manuscripts includes facsimiles of letters, poems, maps and sheet music, among which you can discover the only surviving example of William Shakespeare's handwriting (Shakespeare's Last Will), the opening page of Don Giovanni by W.A. Mozart and even Benjamin Franklin's signed certificate of Freemasonry.
Our mission: to travel the world in search of the greatest manuscripts and publish an ultimate collection
What are the writing secrets of renowned authors? Is it true that Oscar Wilde himself censored passages of The Picture of Dorian Gray in his manuscript? Is Jay Gatsby, the hero of The Great Gatsby, darker and more mysterious in F. Scott Fitzgerald's first version? What remarks did Percy Shelley scribble for Mary Shelley in the margins of her manuscript of Frankenstein? Did Mrs Dalloway keep the same title throughout Virginia Woolf's notebooks? What writing method did Paul Auster adopt to compose The New York Trilogy?
The drafts, manuscripts and notebooks of writers are full of curiosities and unexpected surprises. There may be unpublished chapters, unknown characters and drawings scribbled in the margins. Very often there are erasures: simple crossings-out that don't interfere with the text, neat and ordered edits throughout, irritable lines crossed out repeatedly and even angry effacements that blacken and tear the paper. Holding a writer's manuscript in your hands offers privileged access into a realm of literary heritage, such as the discovery in Albert Einstein's papers of a scientist striving for perfection while putting the finishing touches to the exact formula for his revolutionary theory.
In founding SP Books, we wanted to offer everyone the invitation to go behind the scenes of the creations of great authors and thinkers, by reconnecting to the literary genealogy of their works. 'In addition to their emotional pull', writes Prof. Hanoch Gutfreud (Director of the Albert Einstein Archives at the University of Jerusalem), the original manuscripts, 'give us a sense of kinship with the author, a glimpse into his or her creative process and become a virtual presence in the time and space of their origin.'

Facsimiles
Our works are reproduced as facsimiles, offering the reader the opportunity to hold a near faithful copy of the original manuscript in their own hands. For every publication we carry out high-quality graphic reproduction, as if restoring a work of art. Because paper is a living material, the passage of time often leaves an indelible mark. Our goal is to restore the handwriting to its original appearance, as if the ink has barely dried on the paper.
Writers' drawings
Victor Hugo, Lewis Carroll, Jean Cocteau, Jacques Prévert… There are countless writers who also dreamed of being artists, and who drew on their manuscripts. In 2020, we are delighted to expand our collection of framed manuscripts with a selection of writers' drawings. Each reproduction is framed between two layers of glass, perfect to give as a gift or hang at home. Two drawings by Jean Cocteau are already available, and more will be coming soon.
Authors
Are you looking for a gift that is also a collectable literary object? To unearth the manuscript of the author who defined your childhood? Or simply to discover the original handwriting of the greatest authors in the world? Look through the authors and works published in our collection of facsimiles. You'll find manuscripts from English, American, French and German authors, as well as from poets, scientists, musicians, politicians and filmmakers.

Press coverage
Authors