Numbered from 1 to 1,000
Large format (10 x 14'')
 Free shipping

 Contact-free delivery
The conception of Frankenstein 
In 1816 at the age of just 18, Mary Shelley envisaged a story which she hoped would strike fear in its readers and make them ​"dread to look round"​. Inspired by an impromptu ghost-story competition one stormy night, whilst on holiday with her friends Lord Byron, Percy Shelley, Claire Clairmont and John Polidori, Shelley unknowingly created one of the greatest achievements in horror-writing history, Frankenstein.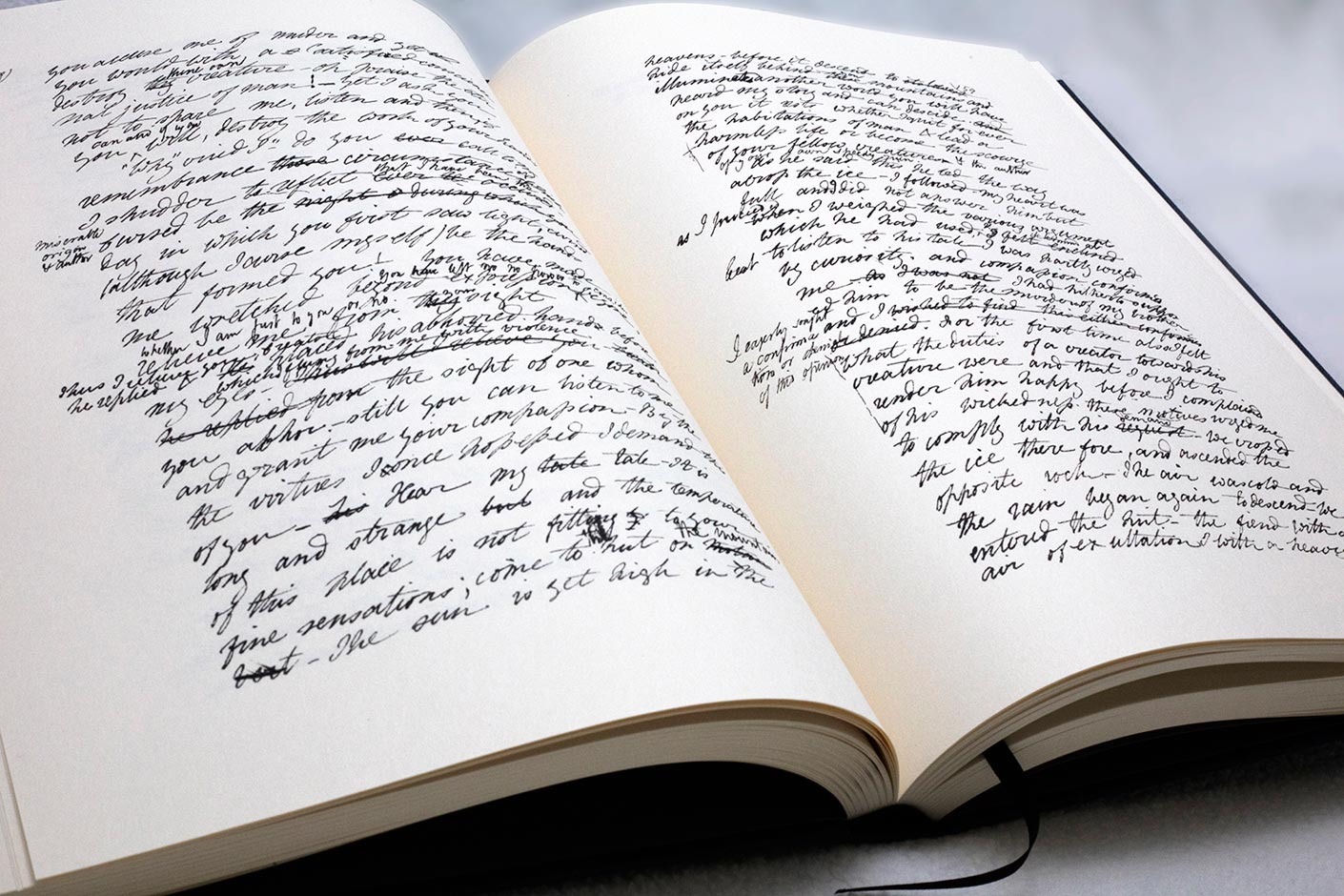 Now, on the bicentennial of its publication, SP books commemorate Shelley's work with a collectable manuscript published from the original handwritten notebooks.
Mary Shelley's notebooks
Throughout the pages the young author's creative process is unravelled and an intimate dialogue surfaces between Mary and her lover, Percy Shelley. Percy's handwritten annotations, corrections and playful remarks offer a personal insight into the couple's lives; we see him address Mary as "you pretty pecksie!" and Mary respond to Percy as 'Elf'.


As the novel and its characters are changed and revised, the famous monster takes form and becomes infinitely more human. Initially referred to as a 'creature' the monster becomes a 'being' and develops human emotion, notably, its 'fangs' that Victor imagines in his feverish state, 'already grasping [his] neck, are replaced by the word 'fingers'.
Deluxe edition
Each manuscript is beautifully presented in a 14x10" iron gilded slipcase. The pages are printed to the highest quality using vegetal ink on environmentally friendly paper.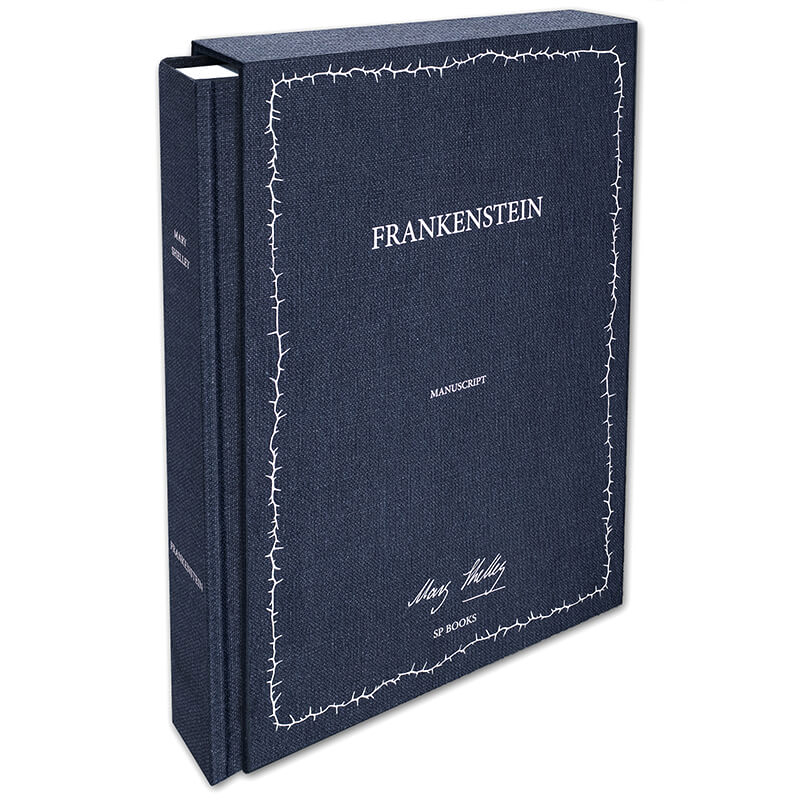 "[A story] to curdle the blood, and quicken the beatings of the heart."
~ ​Mary Shelley's introduction to Frankenstein, 1831 edition
1,000 numbered copies
This first print-run, navy blue, is hand numbered from 1 to 1,000.