Bottle green edition,
numbered from 1 to 1,000
The Hours
Large format (10 x 14'')
'The Hours': Virginia Woolf's manuscript of Mrs Dalloway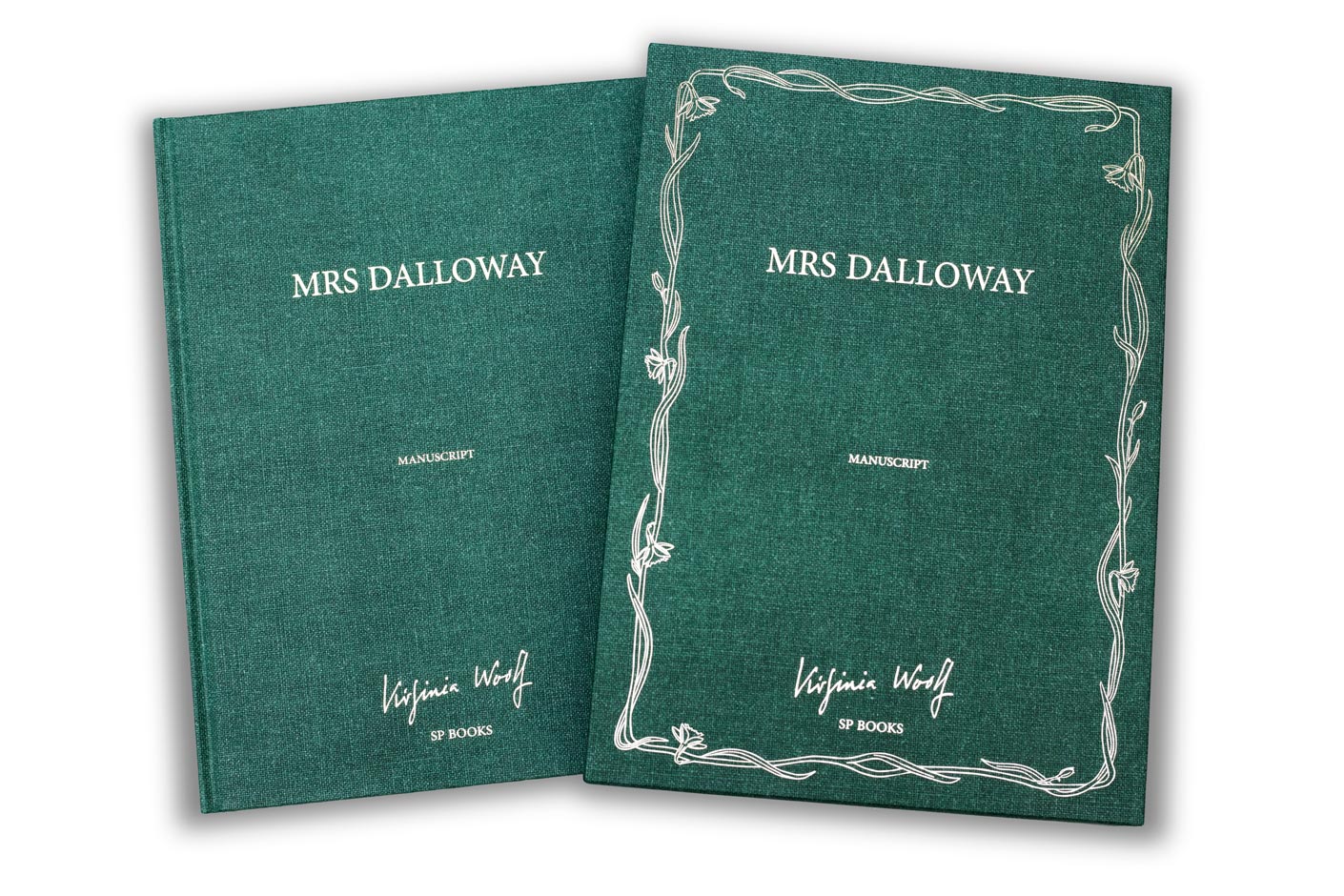 Nearly a hundred years ago, between June 1923 and October 1924, Virginia Woolf wrote in three notebooks, which she entitled 'The Hours', the only complete draft of what was to become Mrs Dalloway. Published in 1925, Mrs Dalloway was her fourth novel. It is now considered to be one of her greatest books.
This is the first time that manuscript has been reproduced, offering the reader a rare insight into Virginia Woolf's creative process among other things through the fluctuating intensity of the purple ink she favoured. It is introduced by two essays written by the Virginia Woolf specialist Helen Wussow and the Pulitzer-Prize winning novelist Michael Cunningham.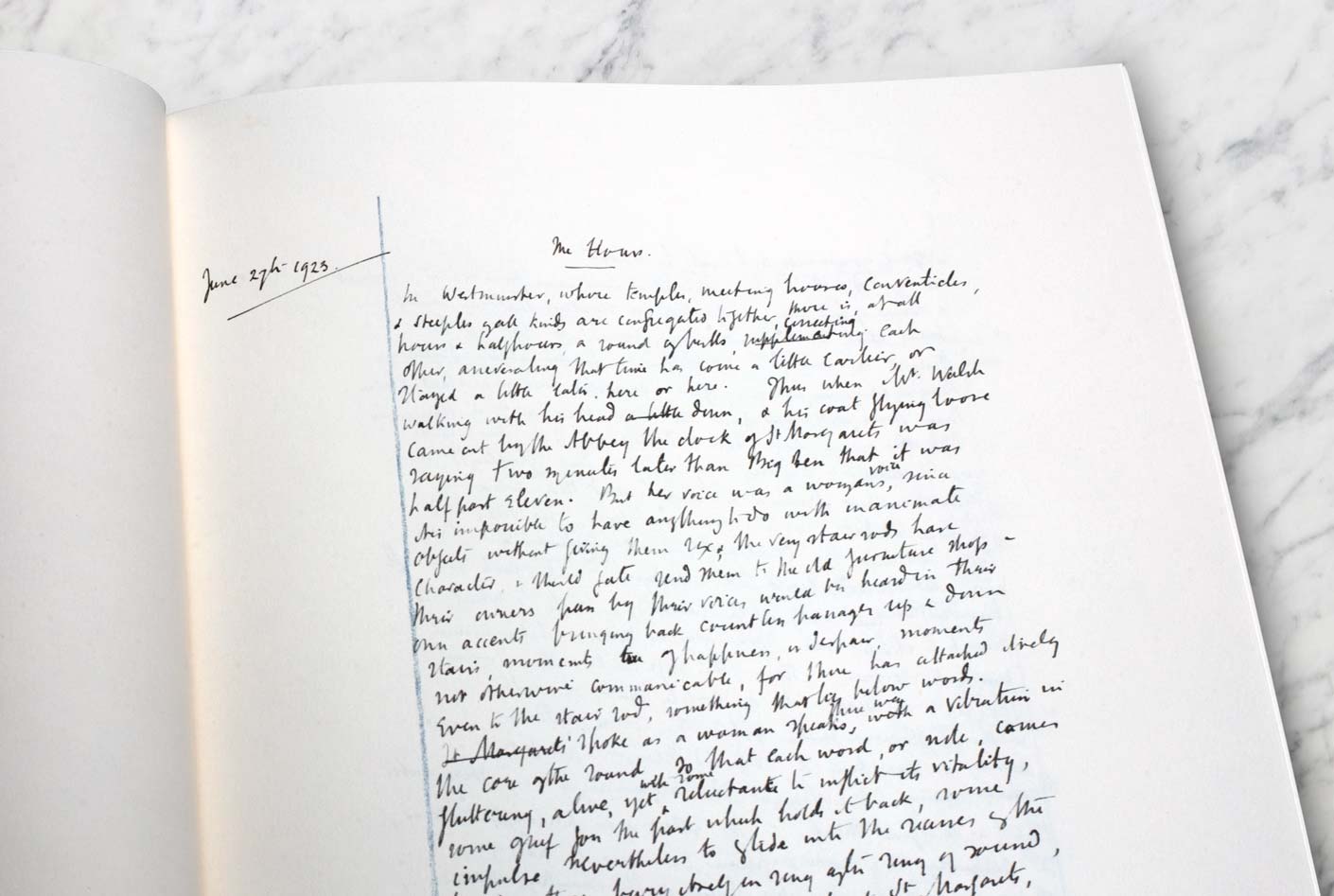 Virginia Woolf's first and only full-length draft of Mrs Dalloway
This volume reproduces Virginia Woolf's first and only full-length draft of Mrs Dalloway, with all her deletions, insertions and notes. It reveals her hesitation between two possible titles – 'The Hours' and 'Mrs Dalloway', the latter finally imposing itself in notebook 3 – as well as a different opening from the one well-know today. It is only in the second notebook that she settles for the now famous 'Mrs Dalloway said she would buy the flowers herself […].' Indeed, she sometimes rewrote passages several times throughout the notebooks.

An important feature of the manuscript are the pencil margins she drew on the pages of the notebooks and in which she noted the dates of writing, word-counts and made many insertions. She wrote mainly in the purple ink she preferred for her manuscripts and, sometimes, in black or even blue. Of particular interest is the observation of this note Virginia Woolf seems to have written for herself at the top of the second page of the second notebook: 'A delicous idea comes to me that I will write anything I want to write.'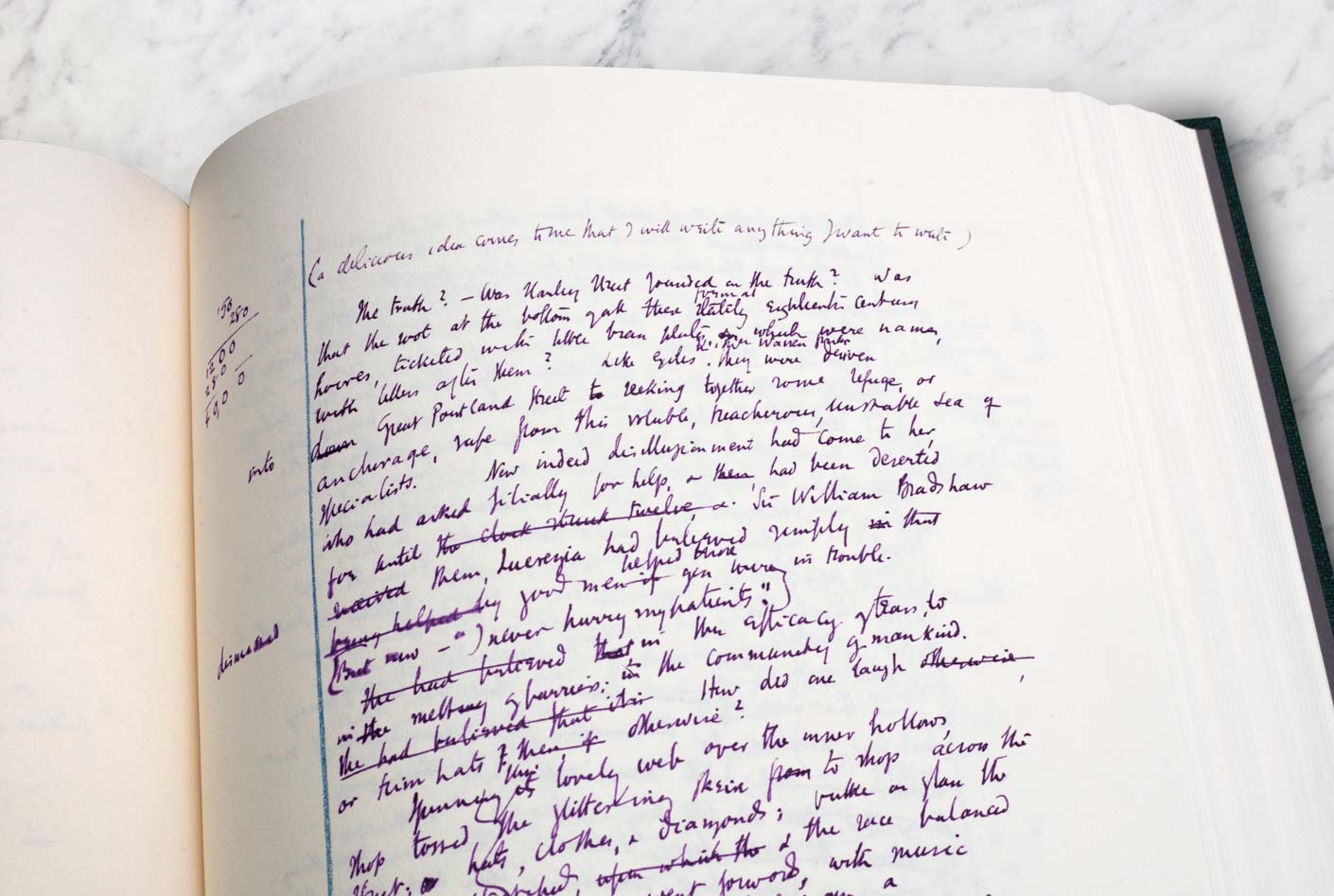 From 'The Hours' to Mrs Dalloway
This is Clarissa, he thought, with a deep emotion, & an extraordinary clear recollection of her,
as if this bell had come into the room, years ago where they sat, at some moment of great intimacy
(The Hours, Notebook N°1)
The character of Mrs Dalloway had already made an appearence in Woolf's first novel, The Voyage Out, published in 1915.She further developed the character in a short story, Mrs Dalloway in Bond Street, published in 1923 and in a diary entry for October 1922, she had noted that she was planning to write a novel about 'Mrs Dalloway seeing the truth'. In this version, her heroine was supposed to commit suicide. But in the notebooks, Woolf develops another character – Septimus Smith – in such a way that it is he who commits suicide instead of Clarissa Dalloway.
She began the first notebook on 27 June 1923 and by 15 October 1923, she had written the hundredth page. The same day, she notes in her diary: 'The doubtful point is, I think, the character of Mrs Dalloway. It may be too stiff, too glittering and tinselly.' A little less than a year later, in September 1924, she had almost finished her novel: 'There I am now – at last at the party. […] Now I do think this might be the best of my endings.' The novel was published in 1925, simultaneously in England and in the United States.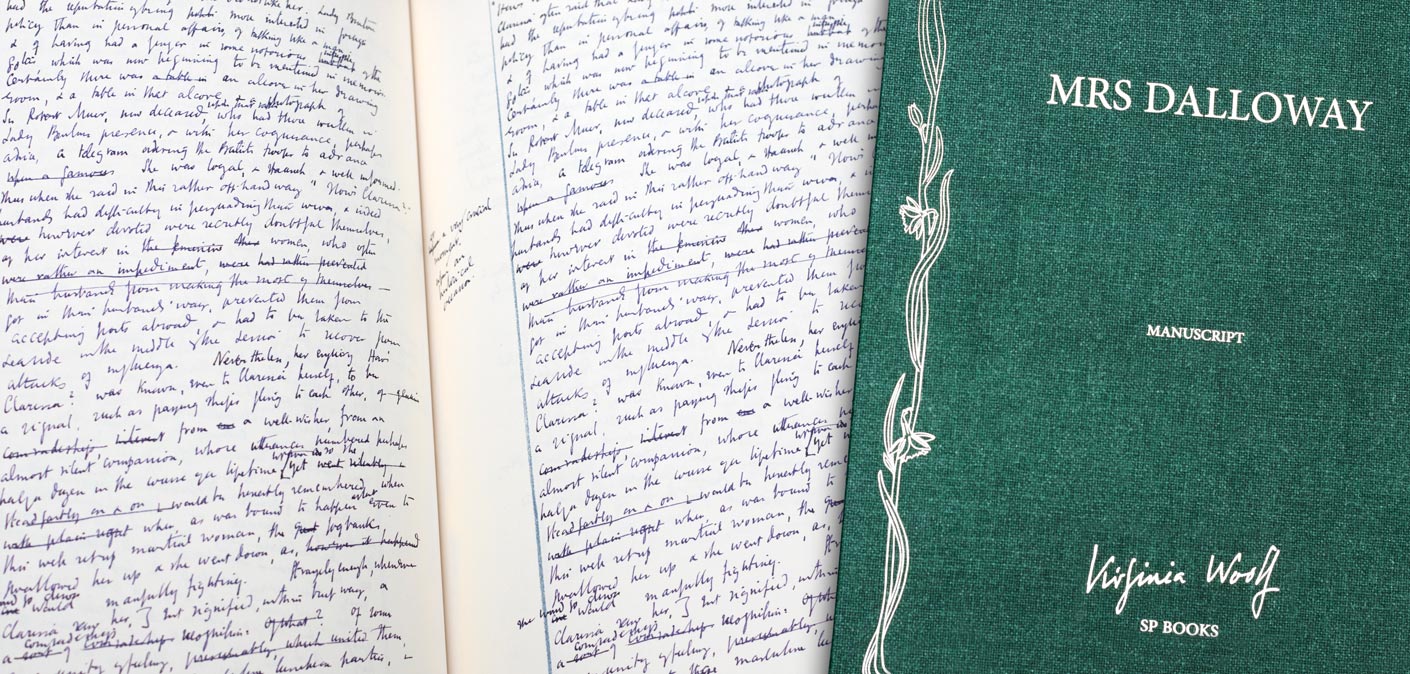 Two essays by Michael Cunningham and Helen Wussow
'Mrs Dalloway (briefly known as 'The Hours') would be Virginia Woolf's first indisputably great book.' Michael Cunningham is an American novelist and screenwriter. In 1998, he published The Hours (Pulitzer Prize for Fiction, 1999) based on the life of Virginia Woolf and inspired by Mrs Dalloway. It was adapted for a film by Stephen Daldry in 2002.
'Within the stitched notebooks of 'The Hours' are the narratives that are woven into the whole cloth of Mrs Dalloway'. Helen Wussow is a dean at The New School, New York, and a Virginia Woolf specialist. She published an edited transcription of 'The Hours' entitled Virginia Woolf 'The Hours': The British Museum Manuscript of Mrs Dalloway' (New York: Pace UP, 1996).
"It took me a year's groping to discover what I call my tunnelling process, by which I tell
the past by instalments, as I have need of it. This is my prime discovery so far"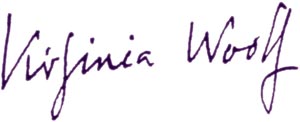 Deluxe edition
Numbered from 1 to 1,000, this Bottle green edition is presented in a large format handmade slipcase.
Printed with vegetal ink on eco-friendly paper, each book is bound and sewn using only the finest materials.
Bottle green edition
1,000 numbered copies
384 pages - 10 x 14''
Fedrigoni Avorio Paper
Endband and bookmark
ISBN: 9791095457671