Notice
: Undefined index: productPriceWithoutReduction in
/var/www/lessaintsperes.fr/htdocs/cache/smarty/compile/82/68/e6/8268e6f352fdecdfc60a5614819338fc2fd6ccf8.file.product.tpl.php
on line
221
Notice
: Trying to get property of non-object in
/var/www/lessaintsperes.fr/htdocs/cache/smarty/compile/82/68/e6/8268e6f352fdecdfc60a5614819338fc2fd6ccf8.file.product.tpl.php
on line
221
Notice
: Undefined index: productPrice in
/var/www/lessaintsperes.fr/htdocs/cache/smarty/compile/82/68/e6/8268e6f352fdecdfc60a5614819338fc2fd6ccf8.file.product.tpl.php
on line
221
Notice
: Trying to get property of non-object in
/var/www/lessaintsperes.fr/htdocs/cache/smarty/compile/82/68/e6/8268e6f352fdecdfc60a5614819338fc2fd6ccf8.file.product.tpl.php
on line
221







Alcohols
Oxford Blue edition
French edition
Numbered from 1 to 1,000
Large format (10 x 14'')
 Free Shipping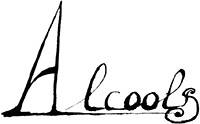 Alcools, the manuscript
Whether for prose or verse, Guillaume Apollinaire always scribbled, took notes, often inspired by love or by travel.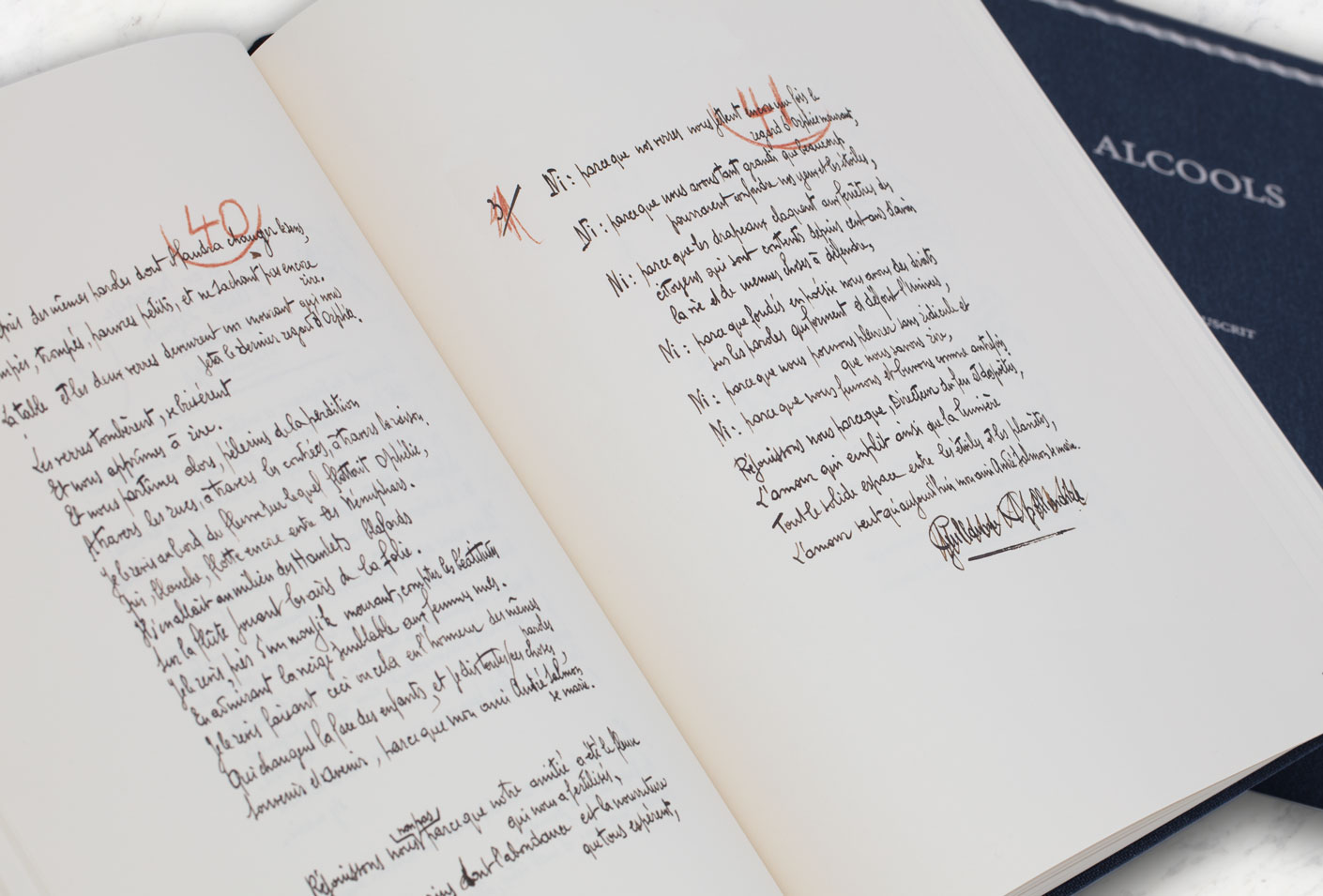 The manuscripts and the corrected proofs
This edition is composed of manuscripts assembled around a set of corrected proofs. Together, the pages offer a total immersion into the genealogy of his writing, into the lively chaos and the heterogeneity of Apollinaire.
Alcools, published in 1913 by Mercure de France, is the result of fifteen years of work and growth. Apollinaire carefully selected these texts from a pool of about 250 poems written between 1898 and 1913.
This edition shows Apollinaire correcting his work up until the last minute, changing the title (initially Eau-de-Vie) and the order, adding "Zone" and "Chantre" and deleting his punctuation.
In 1913, Apollinaire was already well known. He had been published in literary reviews, participated in conferences, and worked as an art critic. He had also published Onze Mille Verges (1907) and L'Hérésiarque & Cie (1910).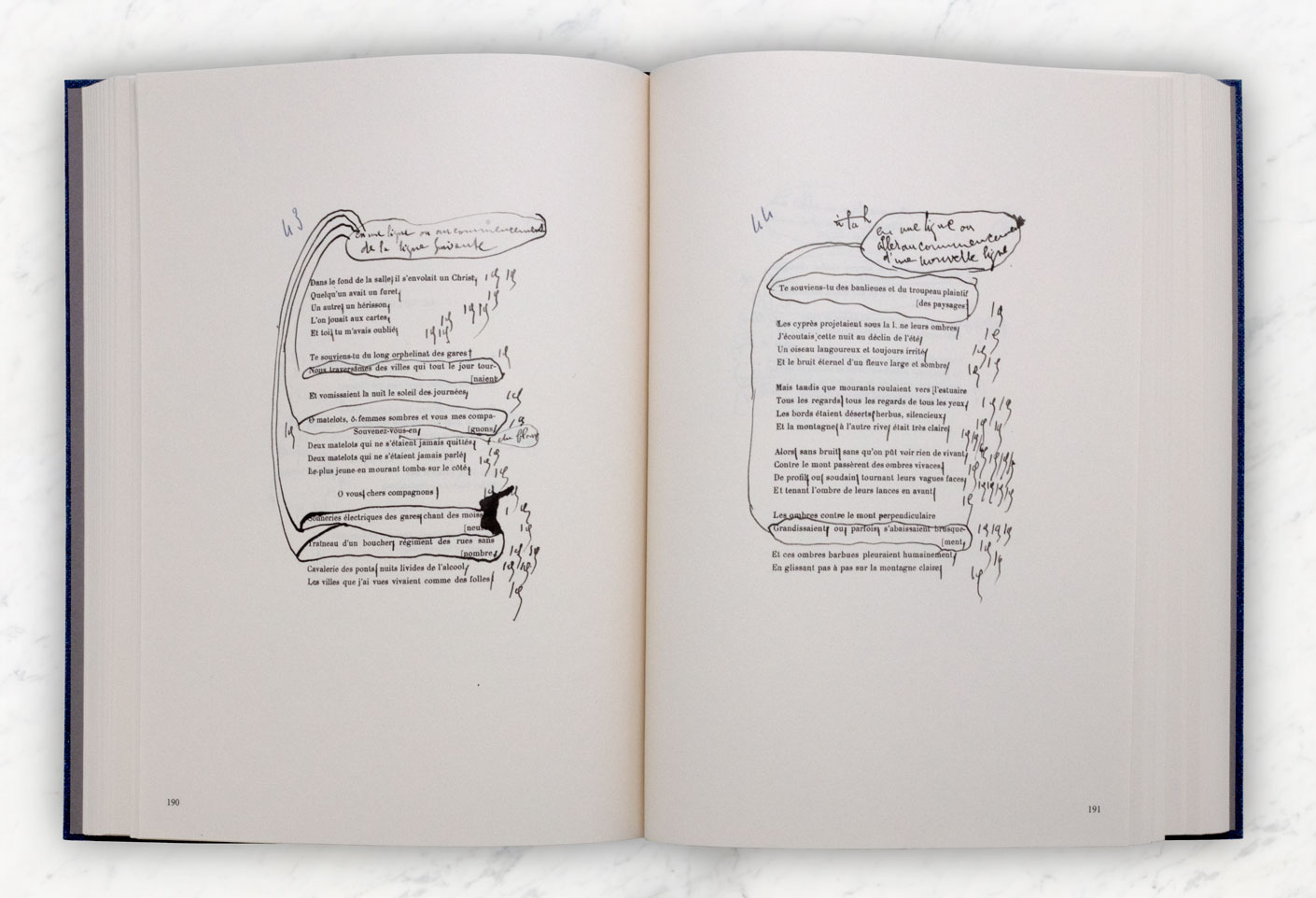 1,000 hand-numbered copies
This navy blue limited edition is hand-numbered from 1 to 1,000.
There will be a second ivory-colored print-run, limited to 1,000 copies (not numbered).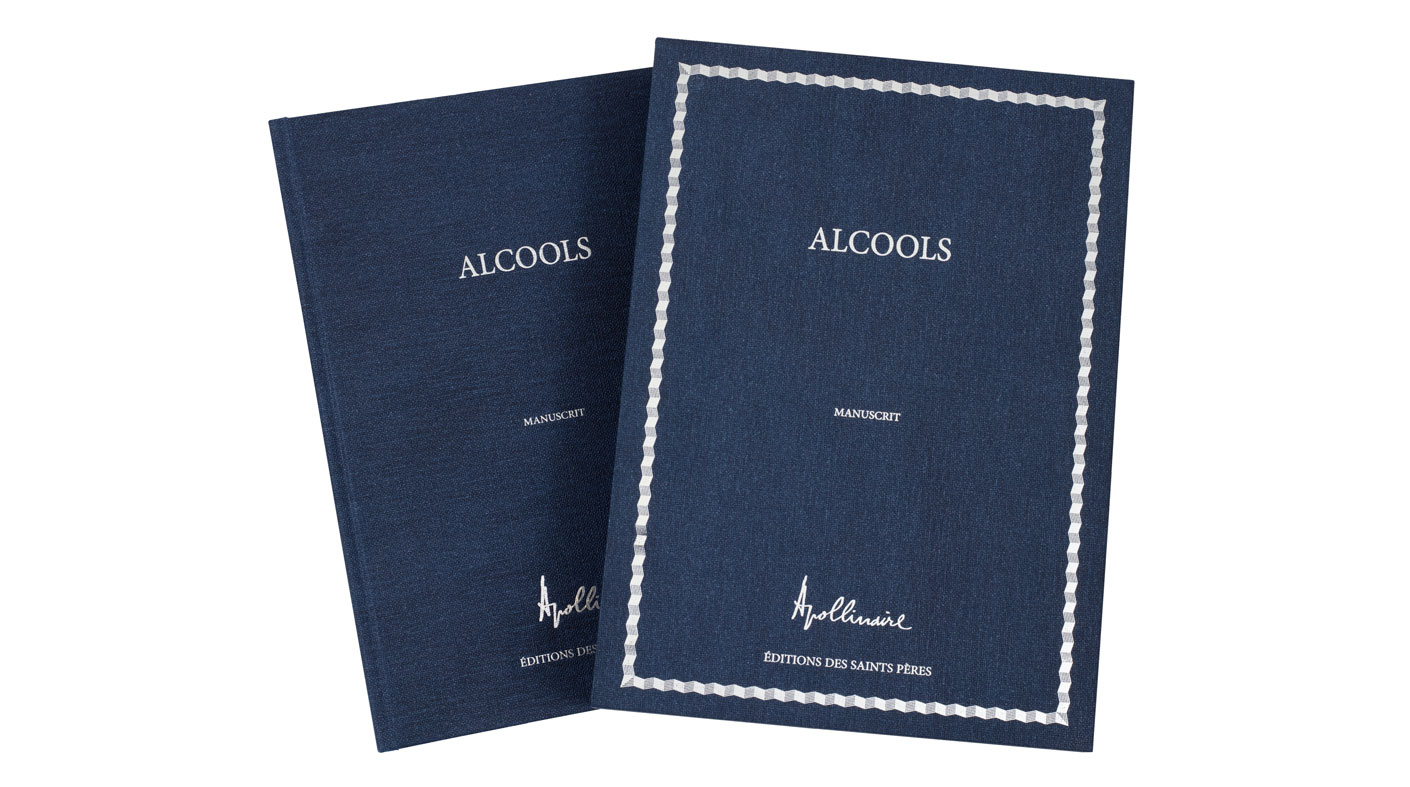 Each case is hand crafted.
"Si vous aimez Alcools, regardez ça [...] On voit l'écriture de Guillaume Apollinaire, et puis on voit également les corrections portés sur les premières épreuves

(...)"
"Un énorme livre absolument incroyable (...)

"Le livre se compose de manuscrits rassemblés autour du premier jeu d'épreuves corrigées, offrant une immersion totale dans la généalogie de l'écriture, dans le chaos plein de vie, dans l'hétérogénéité point si désordonnée qu'il y paraît, d'Apollinaire. 

(...)

Phillipe Tesson: "Le livre contient des dizaines et des dizaines de pages grand format, identiques d'ailleurs à l'original [...] ça donne un aperçu très édifiant de la personnalité de l'auteur" 

(...)

"Le lecteur pourra comparer les versions, traquer la strophe manquante ou celle ajoutée, découvrir les changements de titres, s'émouvoir de la fougue teintée de rigueur d'un Apollinaire au travail, s'interroger face à quelques dessins énigmatiques 

(...)

"Une immersion totale dans la généalogie de l'écriture, dans le chaos plein de vie, dans l'hétérogénéité point si désordonnée qu'il y paraît, d'Apollinaire 

(...)
"Proposant de beaux livres permettant aux simples amateurs d'avoir accès dans leur bibliothèque aux fac-similés des manuscrits des plus grandes œuvres de la littérature, les éditions des Saints Pères ont réuni dans cet ouvrage de cinq cents pages le premier jeu d'épreuves corrigées par le poète. (...)