Royal blue edition,
numbered from 1 to 1,000
The Ice People
French edition
Large format (10 x 14'')

Free shipping

The manuscript of La Nuit des temps (The Ice People)
René Barjavel wrote the 929-page manuscript of The Ice People 50 years ago. It is filled with the lively, unfettered writing of an author at the height of his powers.
Written in just six months, the novel started out as a 42-page screenplay by René Barjavel for a film by André Cayatte. But it remained in draft form.
Considered a founder of modern science fiction, Barjavel focused on anticipation and imagined a new society with, at the heart of the story, a now-legendary couple: Elea and Païkan. Translated into eight languages, the novel has sold over two million copies.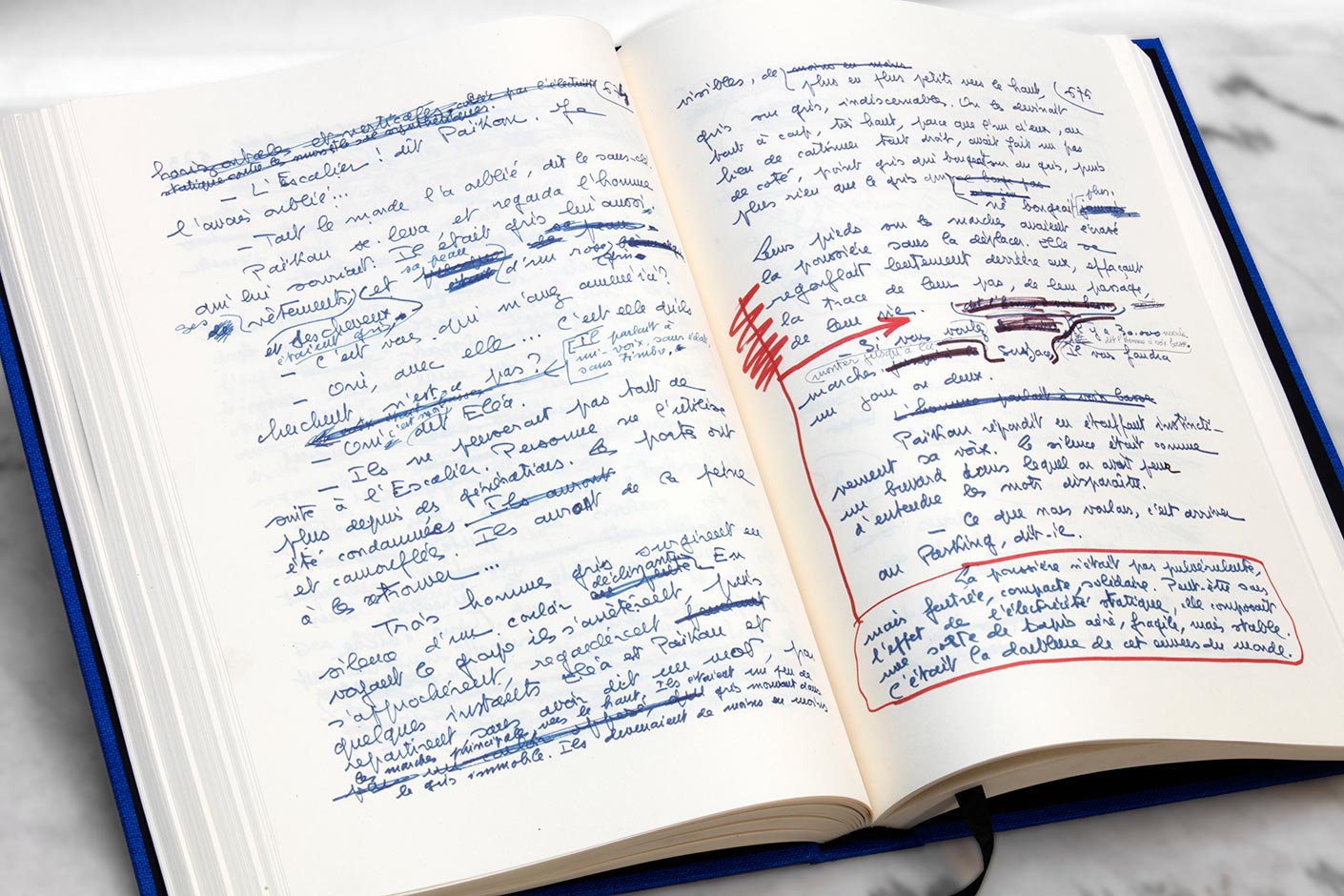 Making a great science fiction film
The coincidence of two things led Barjavel to imagine the world of The Ice People: a false news report that an American satellite passing over the South Pole had picked up radio signals; and a short synopsis his friend André Cayatte sent for a science fiction film. "Beneath the ice of the South Pole," Barjavel wrote, "we discover a hibernating man from a vanished civilization of which he is the sole survivor. He is revived and tells his story, which has consequences in the present. We should see what we can get out of it."
In just a few days, Barjavel and Cayatte drafted a short synopsis allowing them to obtain a Parisian producer's option. After working every day for a month, they sent him a 42-page script. The producer was very enthusiastic and called them back the next day.
But a week later, he told them that he had to abandon the project because it was too expensive. Giving up his dream of creating a new world, Barjavel put the script back in a drawer, convinced that he would never go back to it.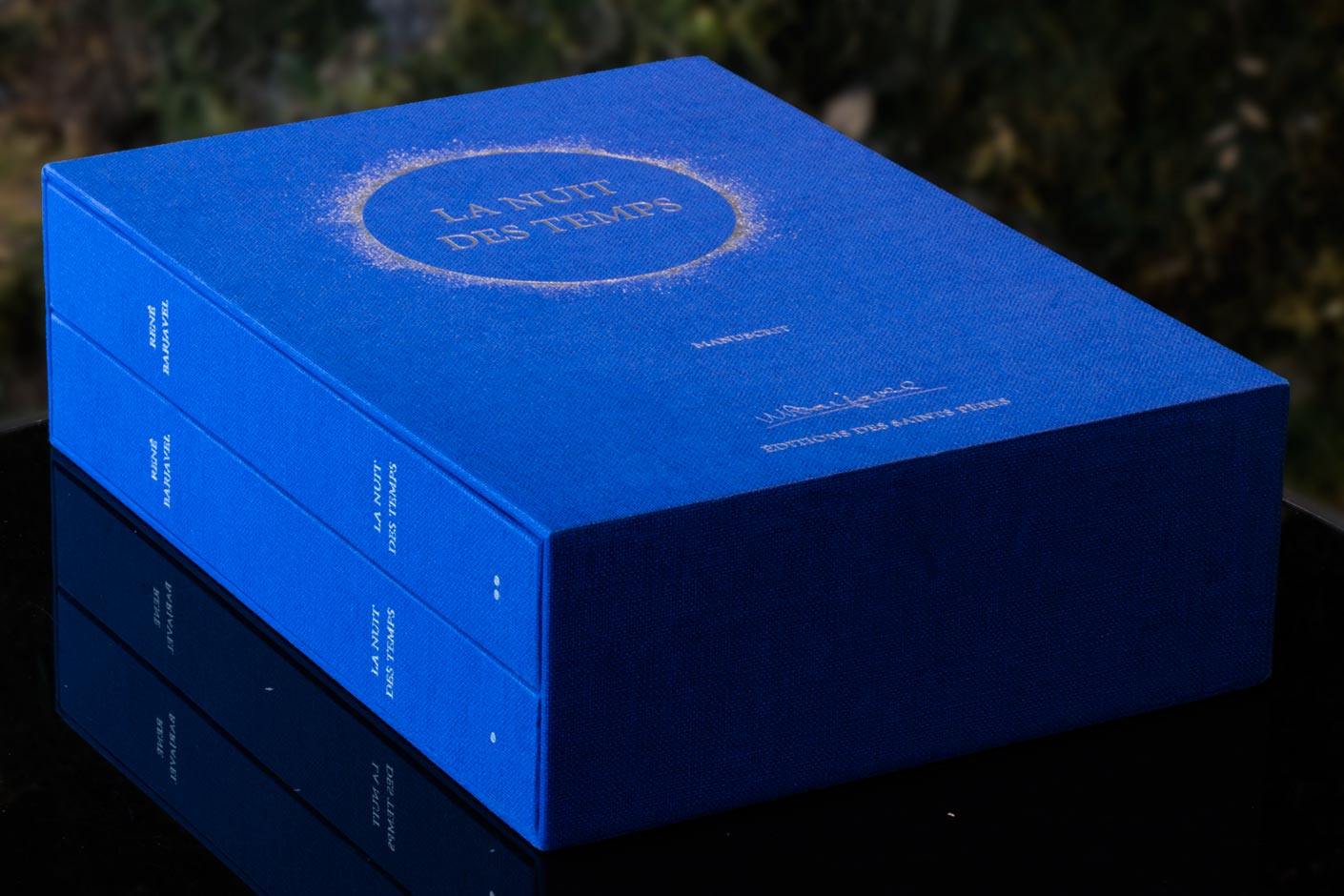 « The novelist's hard, exciting job is to make readers
feel as though they're watching a movie. »
Barjavel was initially reluctant to base a novel on the aborted film. But a year later, he told Cayatte that he had started writing. Six months later, the novel was ready. Barjavel's usual publisher rejected the manuscript. He then sent it to the head of the City Press, who accepted it without hesitation. The book came out just in time to receive the 1969 Booksellers' Prize. The Ice People then became a best-seller in around 10 countries, including the United States.
1,000 hand-numbered copies
Canevas: Royal blue
Fedrigoni Avorio paper
ISBN: 9791095457572