Oxford blue edition,
numbered from 1 to 2,000
The Human Voice
French edition
Large format (10 x 20')
 Free shipping



Jean Cocteau and Bernard Buffet
The union of two great French creative minds: Jean Cocteau, the poet, and Bernard Buffet, the painter.
La Voix Humaine — a one-act play written and staged by Jean Cocteau that first appeared at the Comédie-Française in 1930. Cocteau often illustrated his texts on his own, but this time he wanted the young artist Bernard Buffet to do the honor.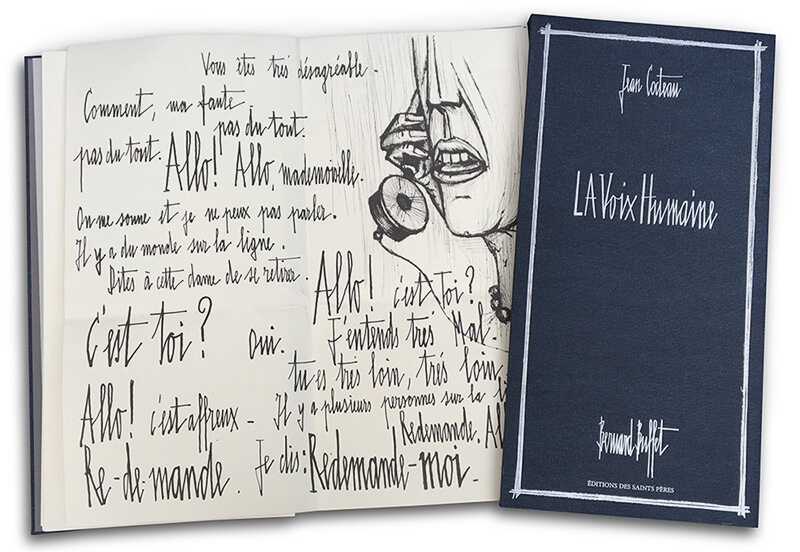 In 1957, Bernard Buffet's twenty-eight illustrated and etched pages were published in a rare edition, limited to only 150 copies, which has since become very difficult to find. Éditions des Saints Pères is proud to present these beautiful pages to the public, enclosed in a beautiful and large format limited and hand numbered edition.

New format: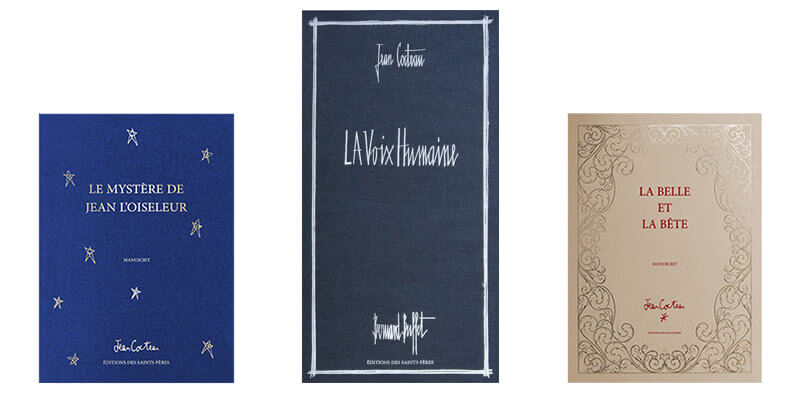 Deluxe edition, limited to 2,000 copies
| | | |
| --- | --- | --- |
| | | " Les Éditions des Saints-Pères publient cette semaine un objet extraordinaire : les illustrations par Bernard Buffet de l'un des plus beaux monologues de théâtre du XXe siècle, La Voix humaine. (...)" |