Bottle green edition,
numbered from 1 to 1,400
Fairy Tales
French edition
Large format (14 x 10'')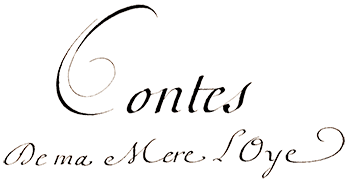 Les Contes by Charles Perrault, the collected manuscript
More than three centuries old, Charles Perrault's manuscript is here published for the first time by SP Books. Authored by an influential man of letters and popular in its day, the collection Contes de ma Mère l'Oye (Mother Goose Tales) is undoubtedly the most famous of its genre. Written in 1695, the manuscript is a rare treasure that has remained intact for centuries without ever having been reproduced until this very edition. It is made up of five symbolic tales: 'La Barbe bleue' (Bluebeard), 'La Belle au bois dormant' (The Sleeping Beauty), 'Le Maître Chat ou le Chat Botté' (The Master Cat, or Puss in Boots), 'Le Petit Chaperon rouge' (Little Red Riding Hood) and 'Les Fées' (Diamonds and Toads). Each tale ends with a clear moral.
The fairy tale was a popular genre in the 17th century and at the court of King Louis XIV. The manuscript is dedicated to Élisabeth-Charlotte d'Orléans, known by Perrault as one of the king's young nieces and daughter of Monsieur (Philippe I, Duke of Orléans) and the Princess Palatine. One of the pages addressed to her bears an illustration with the inscription "Je suis belle et suis née pour être couronnée" (I am beautiful and born to be crowned).
In 1697, the publisher Claude Barbin published a volume titled Histoires ou Contes du temps passé (Stories or Tales from Past Times). It contained the five previous prose tales taken from Mother Goose Tales, with the addition of 'Cendrillon ou la Petite Pantoufle de verre' (Cinderella, or The Little Glass Slipper), 'Riquet à la houppe' (Riquet with the Tuft) and 'Le Petit Poucet' (Hop o' My Thumb, or Little Tom Thumb).
This box set edition contains the first five handwritten tales from 1695, with an illustrated frontispiece depicting an old woman telling stories to children in front of the fire and further period illustrations, as well as the facsimile of the first printed edition dating from 1697.
Tales through time
This manuscript is one of the oldest and most valuable documents published by SP Books. Housed in the Morgan Library & Museum in New York, it became part of their famous manuscript collections in 1953.
During the 17th and 18th centuries, fairytales were very much in fashion. Alongside Charles Perrault, Madame Jeanne-Marie Leprince de Beaumont made a name for herself in 1715 with a collection entitled Le Magasin des Enfants, (The Young Misses Magazine), bestowing the public with the legendary tales 'La Belle et la Bête' (Beauty and the Beast) and 'Le Prince Charmant' (Prince Charming). Though he is best-remembered for his fables, Jean de la Fontaine was also a proponent of the fairytale, while Madame d'Aulnoy made her mark on the genre with 'Le Nain jaune' (The Yellow Dwarf), 'L'Oiseau bleu' (The Blue Bird) and a version of Cinderella entitled 'Finette Cendron' (Cunning Cinders).
The fairytale – a term coined by Madame D'Aulnoy – or conte merveilleux (marvellous tale) found its origins in the oral traditions existing in many cultures in Europe and around the world, from the Middle Ages and even earlier. These stories were circulated, transformed and adapted according to different audiences and regions. It wasn't until the 17th century that these spoken accounts started to be gathered into collections, assembled and reappropriated by authors such as Charles Perrault.
This collection originally appeared under the name of Perrault's third son, Pierre Darmancour, or d'Armancour.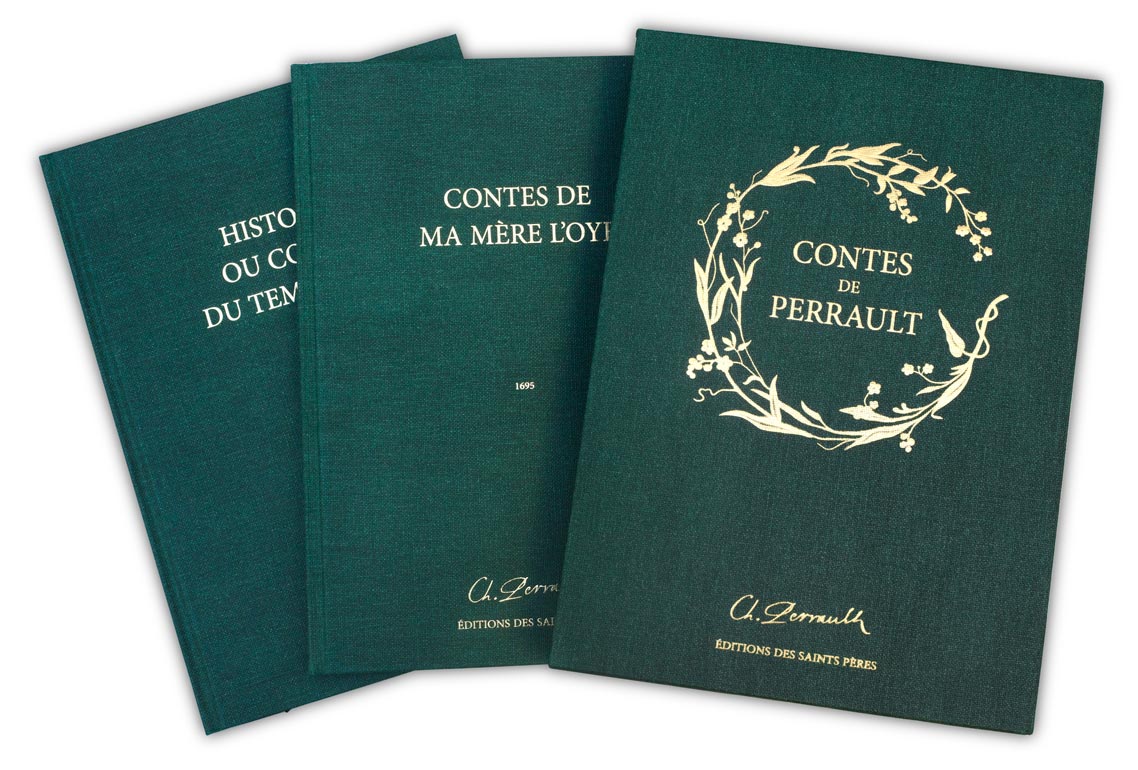 Charles Perrault
Although the name Charles Perrault immediately invokes those of Cinderella and Bluebeard, the man himself leaves behind a much larger literary and intellectual heritage, and can be placed on an equal footing with his contemporaries who are, unlike him, less tied to one particular work - Racine, Boileau, La Fontaine…
A lawyer by training, in 1663 Perrault was appointed permanent secretary of the Petite Académie by Jean-Baptiste Colbert, where he was in charge of artistic and literary policy – he also became First Commissioner in charge of overseeing royal buildings. He contributed to the founding of several Academies: of science, painting, inscriptions and belles lettres. In 1671 he entered the Académie française, and wrote the preface to the Dictionnaire de l'Académie in 1694. Perrault authored numerous works and also played a prominent role in the 'Querelle des Anciens et des Modernes' (quarrel of the Ancients and the Moderns).
The dedication: To Élisabeth-Charlotte d'Orléans
(Dedication composed in old French, transcribed below)
One shall not find it odd that a child may have enjoyed composing the tales of this collection; but one shall marvel at his audacity in presenting them to you. However, Mademoiselle, whatever disproportion exists between the childlike simplicity of these tales and the surprising accumulation of wisdom which nature and education have concentrated in your person, I am perhaps not as much to blame as it initially seems if one considers that these tales almost always hold a very wise moral that will be discovered more or less completely, according to the perceptiveness of those who listen to them, and finally to say that nothing so marks the great expanse of a mind as to be able to simultaneously rise oneself to the greatest subjects and lower oneself to the smallest. It is true that these tales mirror what happens in the poorest households where the laudable impatience to educate children follows that they are told stories devoid of reason to cater to their as yet lack of it, but who is better-placed to know how the masses live than the people Heaven has destined to lead them? Desire for this knowledge has driven heroes of your race into huts and cabins to see up close and for themselves what they believed necessary for the perfect instruction of the greatest monarchs. So be it Mademoiselle.
Surely I could offer these tales to no one better suited to lend credibility to the unbelievable nature of fairy stories? Surely no fairy of old ever bestowed upon a mortal of tender years gifts more numerous or exquisite than Nature has bestowed on you. I stand with deep respect.
Mademoiselle
Your Royal Highness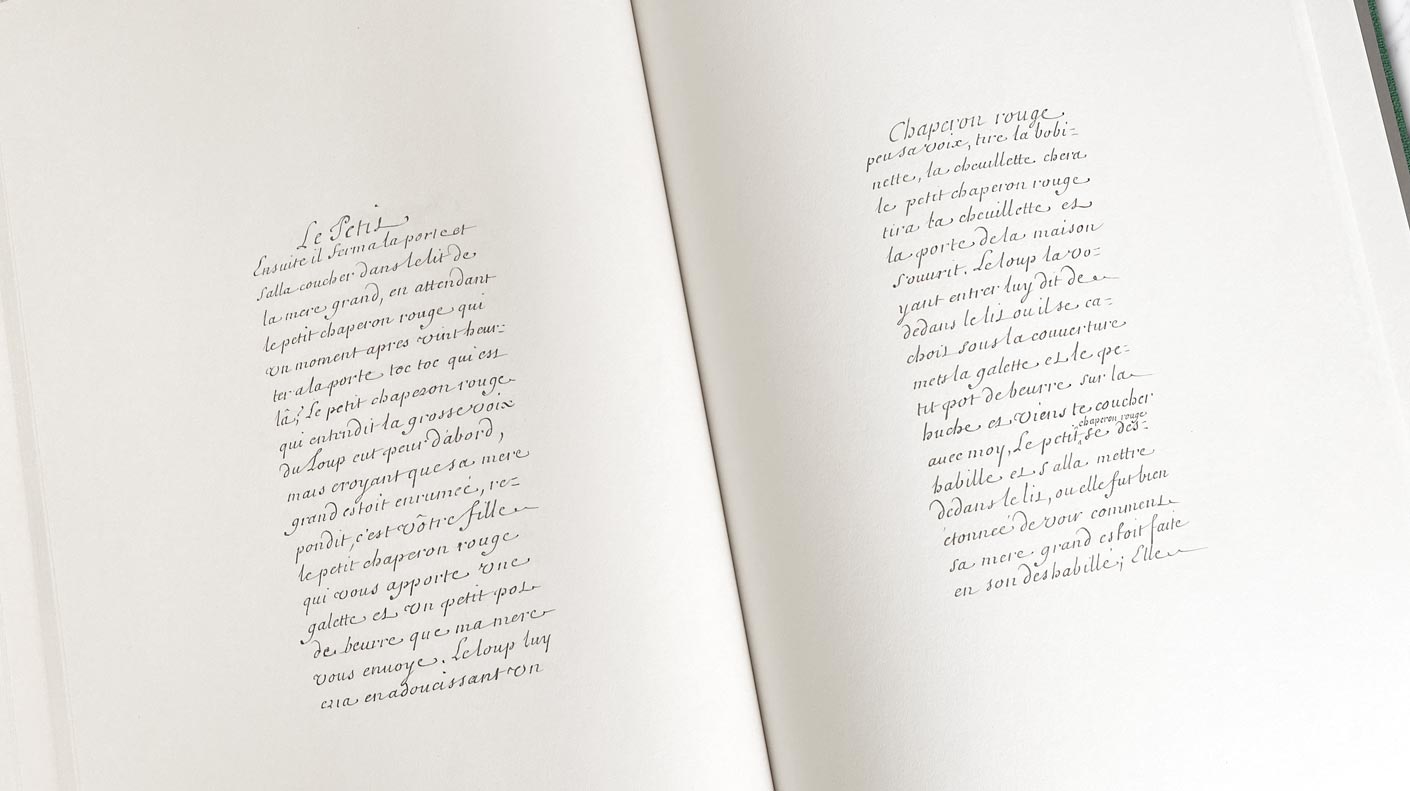 Charles Perrault's manuscript is composed of five tales (Bluebeard, The Sleeping Beauty, Puss in Boots, Little Red Riding Hood and Diamonds and Toads).
Two years later, with the addition of three new tales (Cinderella, Riquet with the Tuft et Little Tom Thumb).
the collection was retitled, becoming Stories or Tales from Past Times.
This box set contains two volumes:

Contes de ma mère l'Oye (Mother Goose Tales)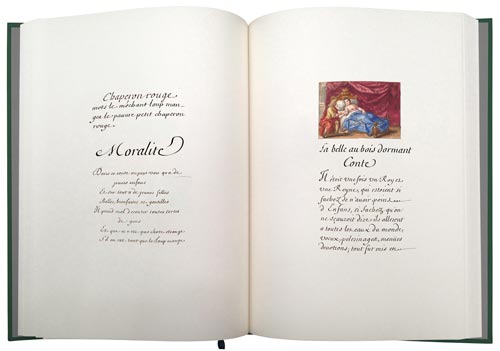 Manuscript (1695)
The Sleeping Beauty
Puss in Boots
Bluebeard
Diamonds and Toads
Little Red Riding Hood
Histoires ou Contes
du Temps Passé (Stories or Tales from Past Times)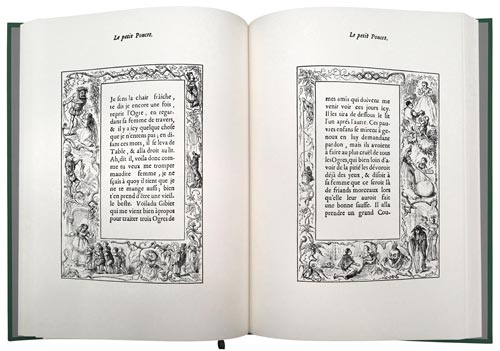 Tapuscript (1697)
Cinderella
Riquet with the Tuft
Little Tom Thumb
A preface by Amélie Nothomb (in French)
From the very beginning of SP Books, when we published the manuscript of her first novel Hygiène de l'assassin (Hygiene and the Assassin), Amélie Nothomb has played the role of fairy godmother.
A long-time enthusiast of fairytales and fantasy, she has in the past adapted Barbe Bleue (Albin Michel, 2014) and Riquet à la houppe (2016) for modern audiences.
Her novels regularly borrow from the world of the supernatural and its metaphors for human experience.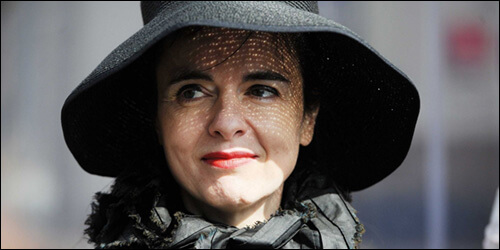 Deluxe edition
Numbered from 1 to 1,000, this Bottle green edition is presented in a large format handmade slipcase.
Printed with vegetal ink on eco-friendly paper, each book is bound and sewn using only the finest materials.
Bottle green edition
1,000 numbered copies
496 pages - 14 x 10''
Fedrigoni Avorio Paper
Endband and bookmark
ISBN: 9791095457312