French edition
Numbered from 1 to 1,000
Large format (10 x 14'')
 Free shipping

1,000 hand numbered copies
This edition is set be released in two separate print runs. The first is dressed in a green slipcase and hand numbered from 1 to 1,000. The second print run will be ivory colored, limited to 1,000 copies.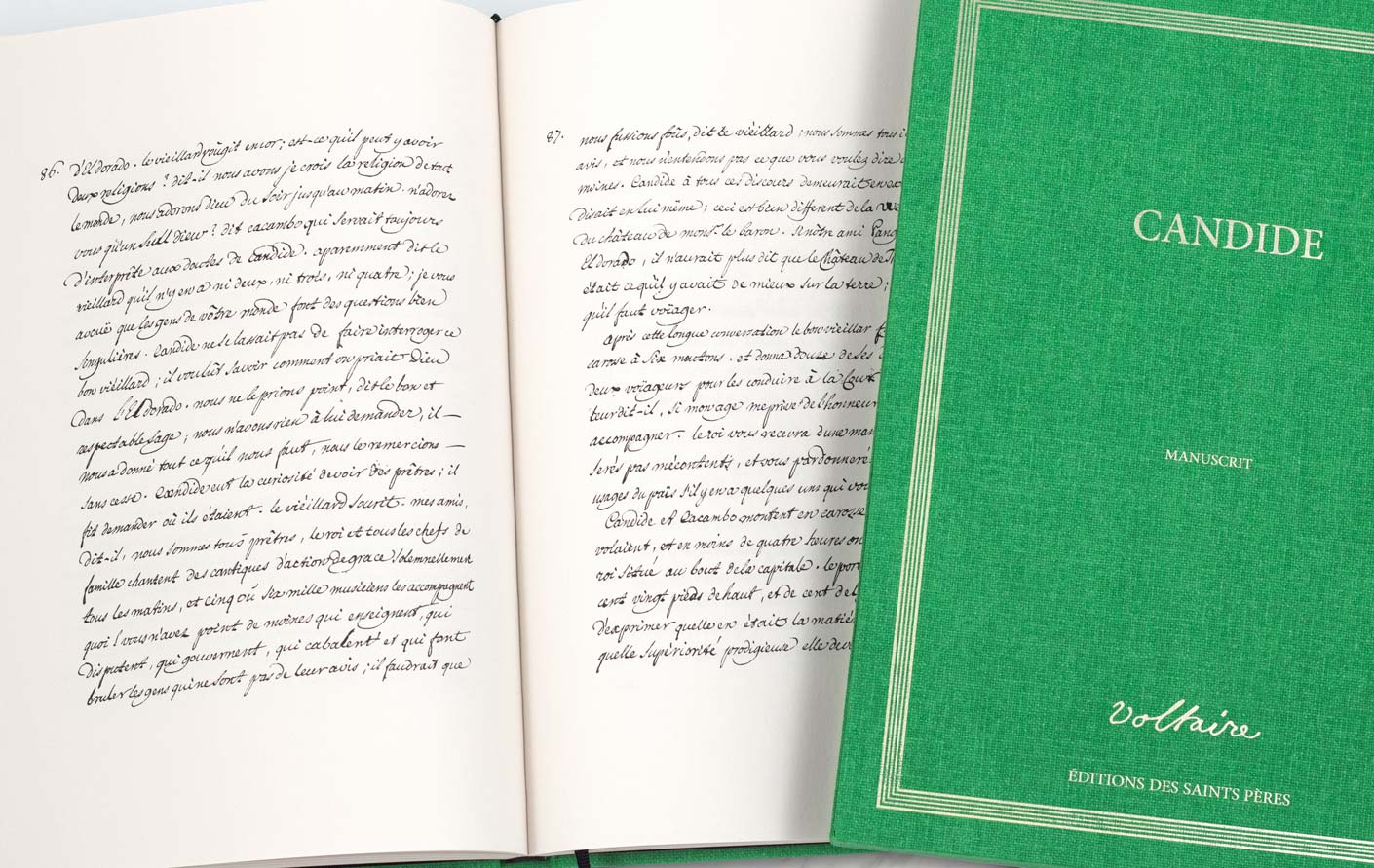 A precious manuscript, found and published for the first time after centuries lost
For years, everybody, including Voltaire specialists, thought this manuscript lost. It was found in 1957, in the vast archives of th Bibliothèque de l'Arsenal. Les Éditions des Saints Pères is glad to present this manuscript to the public for the very first time.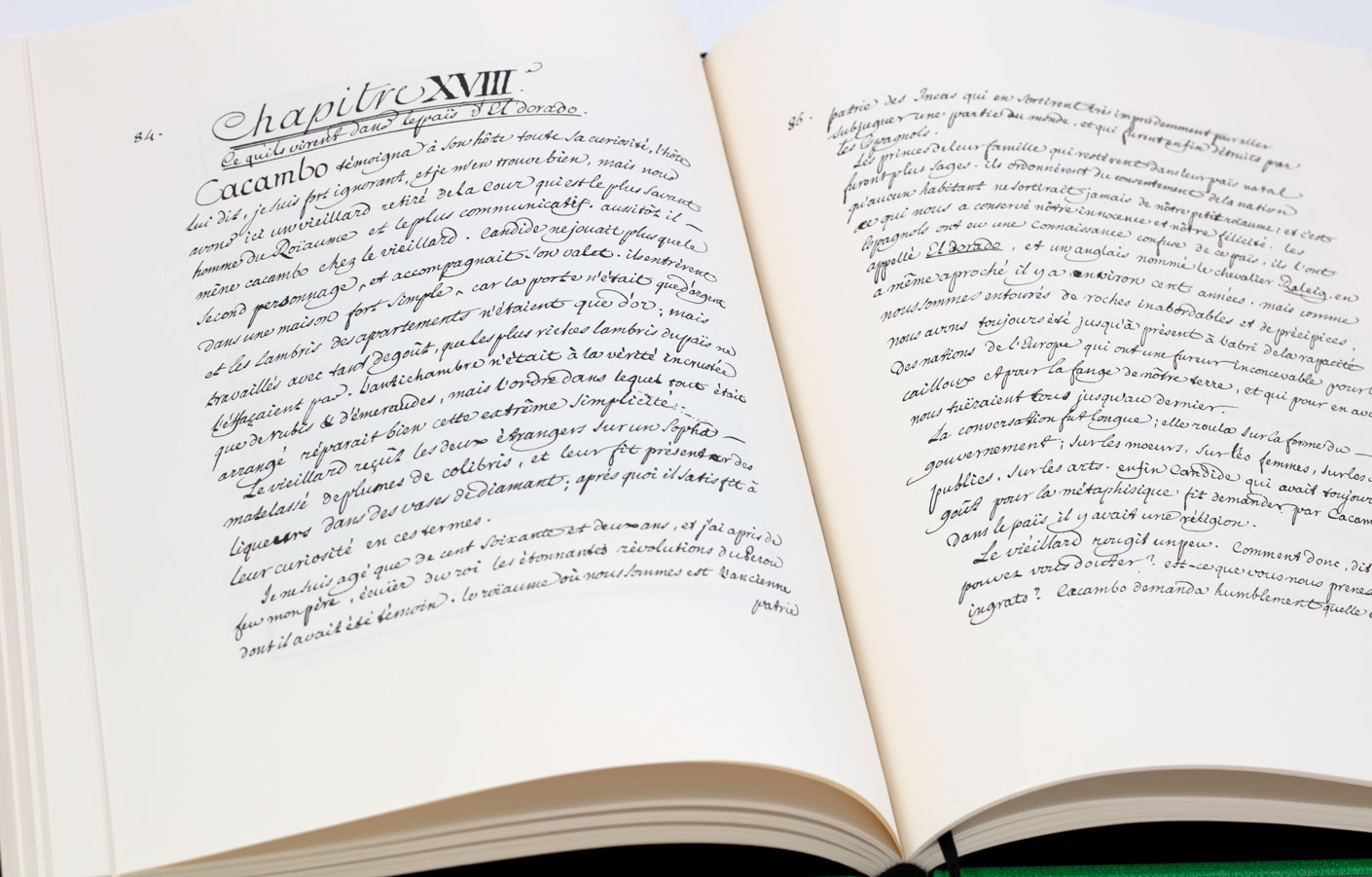 Replete with spelling mistakes
To the casual eye, the seemingly elegant manuscript represents all of the subtle refinement that we assign to the eighteenth century. Upon closer inspection, another text begins to surface, replete with the numerous spelling mistakes, making it all the more enjoyable to the modern reader's sensibility.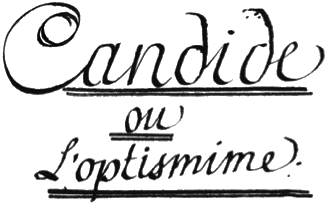 The rules of French spelling, anchored by the Académie Française and their 1835 dictionary nearly a century after the Enlightenment author's time, allowed Voltaire to write in a language free from the strict rules that now define the modern French language.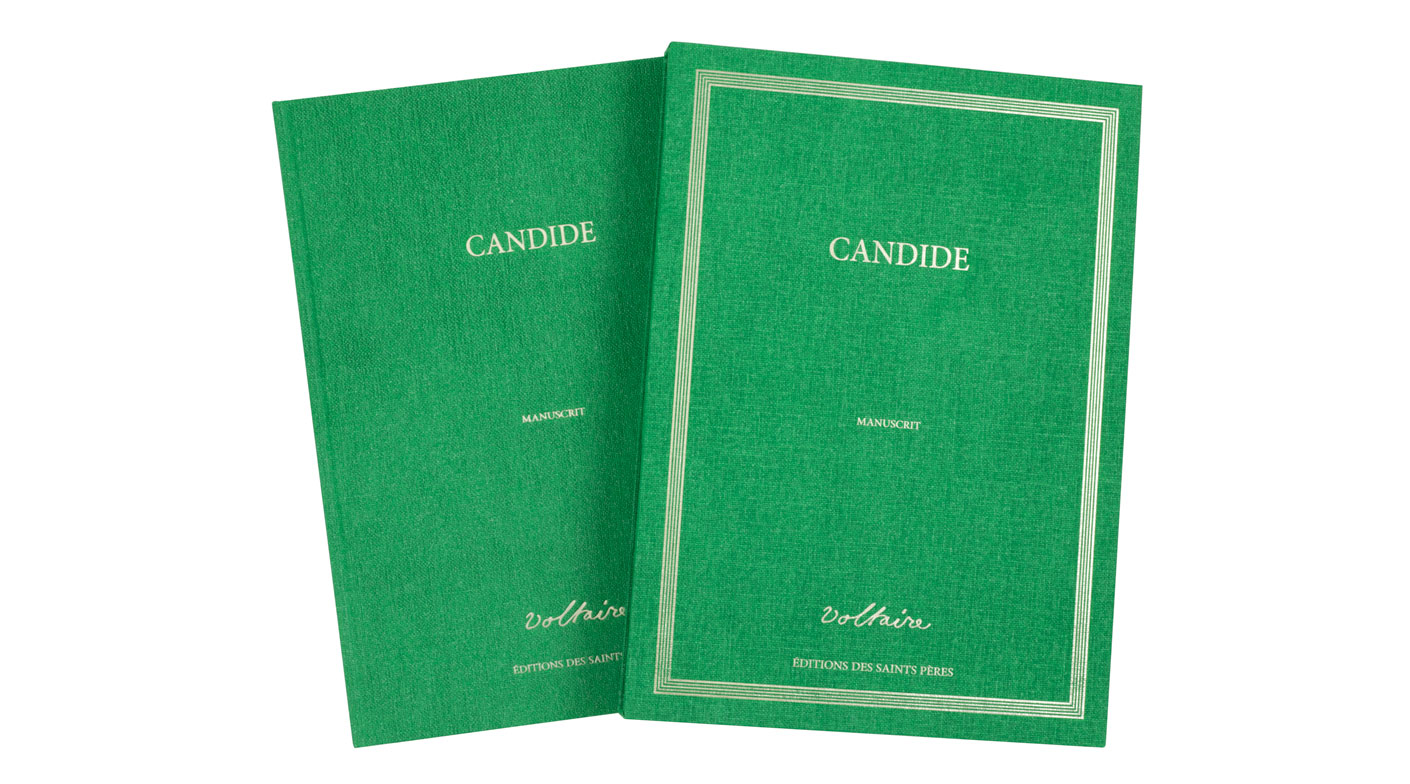 Each slipcase was handmade in France.
Deluxe edition
Numbered from 1 to 1,000, this apple green edition is presented in a large format handmade slipcase.
Printed with vegetal ink on eco-friendly paper, each book is bound and sewn using only the finest materials.
Apple green edition
1,000 numbered copies
184 pages - 10 x 14''
Fedrigoni Avorio Paper
Endband and bookmark
ISBN: 9782954268750