Les Enfants du paradis (Children of Paradise)
handwritten by Jacques Prévert.

Double-sided document
Double-glass framing
25" x 32,5" frame
 Free shipping

The screenplay of Les Enfants du paradis
Dazzling. Colossal and colorful. Poetry. When admiring this handwritten screenplay full of drawings, one can feel the presence of Jacques Prévert, and imagine the poet, in his country house, in front of this gigantic sheet of Bristol paper, a cigarette in his mouth, transforming a hole dug by ashes in the paper, into a flower.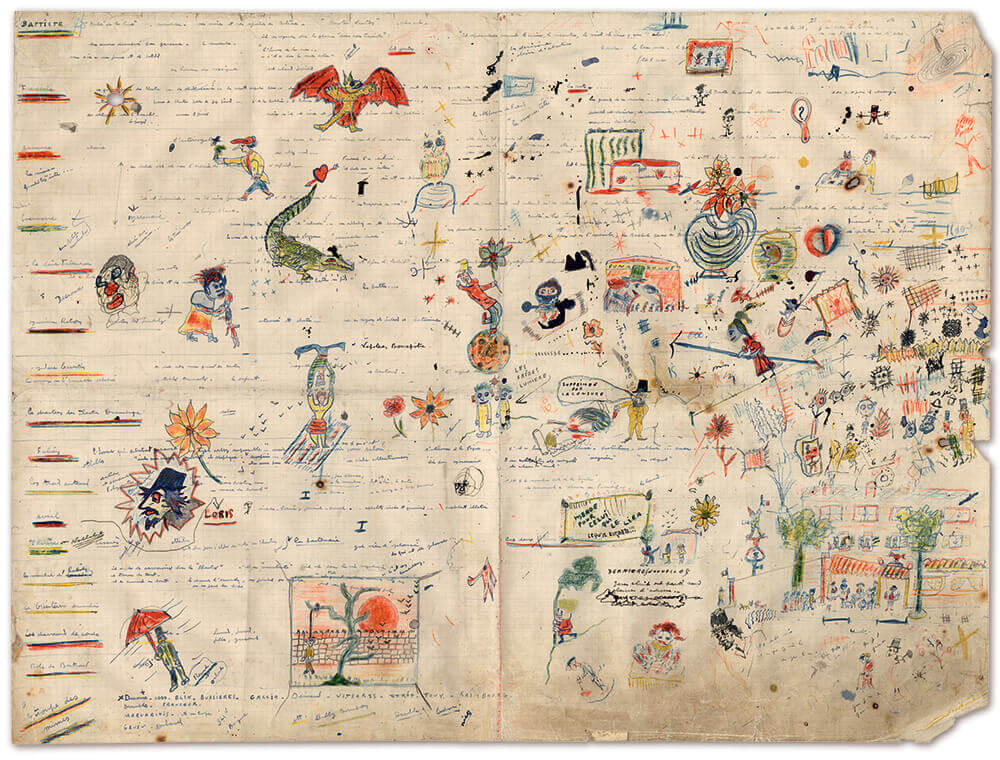 An entire film, condensed on a large 23,5 x 31,5 in. sheet
The storyboard pinned to the wall, Prévert drew horizontal lines, to separate the characters in order of importance. Baptiste, Frédéric, Garance, the rope dancers, the troupe of mime artists ... This document is a painting where traces of the characters and snatches of dialogue are outlined.
Limited edition: 1000 numbered copies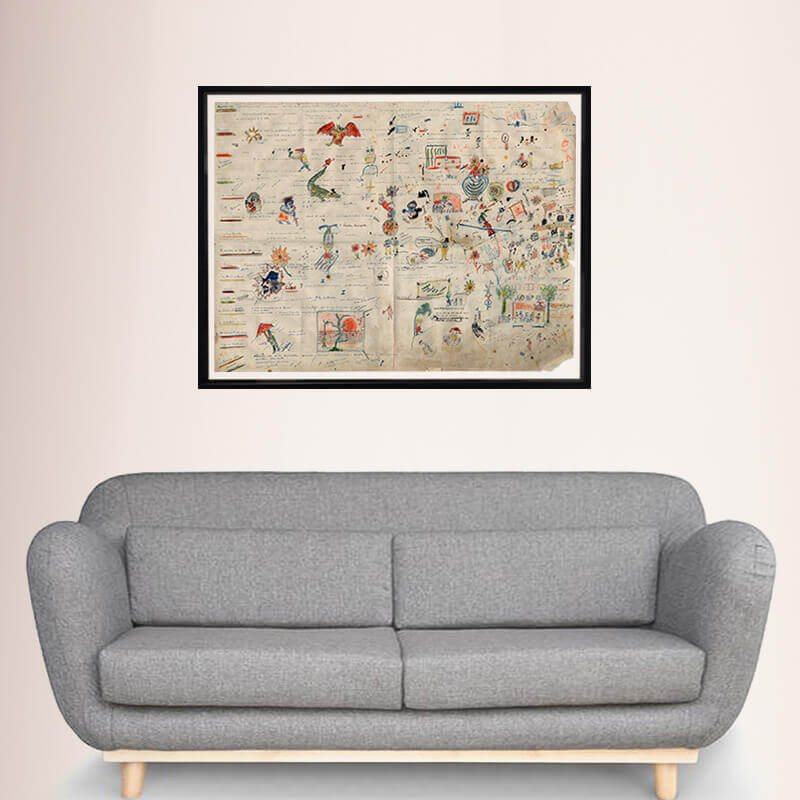 Les Enfants du Paradis - Collection Cinémathèque française © Fatras/Succession Jacques Prévert
.
.
.
Double-sided document presented in a double-glass framing (25 x 32,5").
Wooden frame, made in France. Each frame is hand-assembled in our workshops in Cambremer.
Black wooden frame
Frame: 25 x 32,5 inches
Manuscript: 23,5 x 31,5 inches
Anti-reflecting glass
Assembled by hand
ISBN: 9791095457268