La Tirade du nez
(excerpt from Edmond Rostand's
play Cyrano de Bergerac).

Double-sided document
Double-glass framing
13" x 17" frame
 Free shipping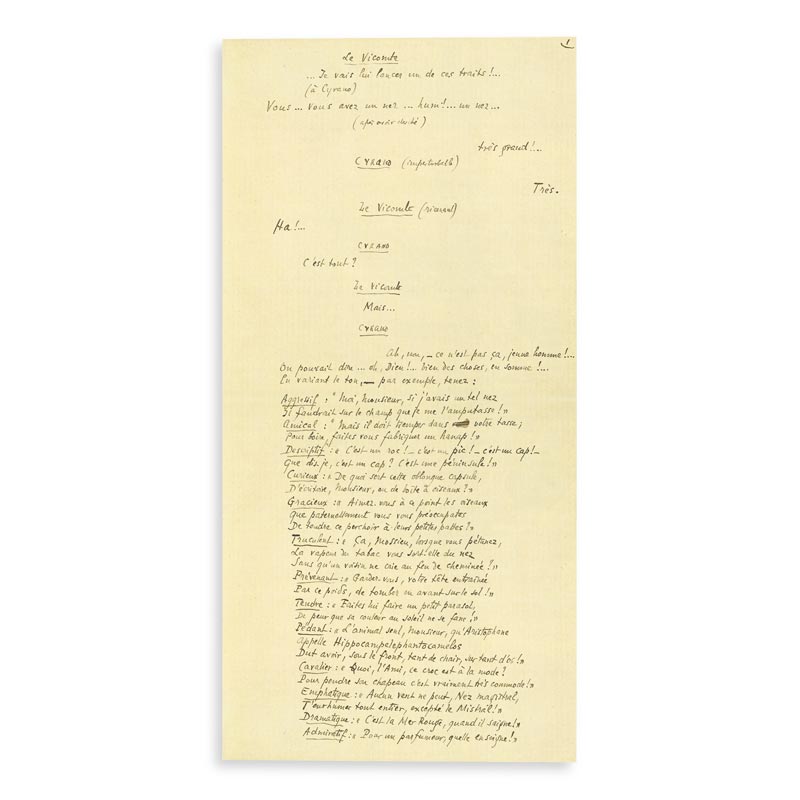 Handwritten by the French playwright Edmond Rostand, this extract is from scene IV of the play Cyrano de Bergerac, created on December 27, 1897.
Full description available on the French website.
Double-sided document presented in a double-glass framing (13 x 17").
Wooden frame, made in France. Each frame is hand-assembled in our workshops in Cambremer.
Double-glass framing
Frame: 13 x 17 inches
Manuscript: 5,5 x 11 inches
Cotton paper
Assembled by hand
ISBN: 9791095457176