Bottle green edition
Numbered from 1 to 1,000
The Second Sex (volume 1)
French edition
Large format (10 x 14'')

Free shipping

The Second Sex, volume I
"I abandoned the project of a personal confession in order to occupy myself with the feminine condition in its generality"
The Second Sex: a rescued manuscript
Seven years before here death, in 1979, Simone de Beauvoir shared with her adoptive daughter that she had lost the Second Sex manuscript: she hadn't seen it since her last move, in 1955. Sylvie Le Bon de Beauvoir was surprised to see reappearing the philosopher's fragments and manuscripts, in 1986, during auctions all over the world.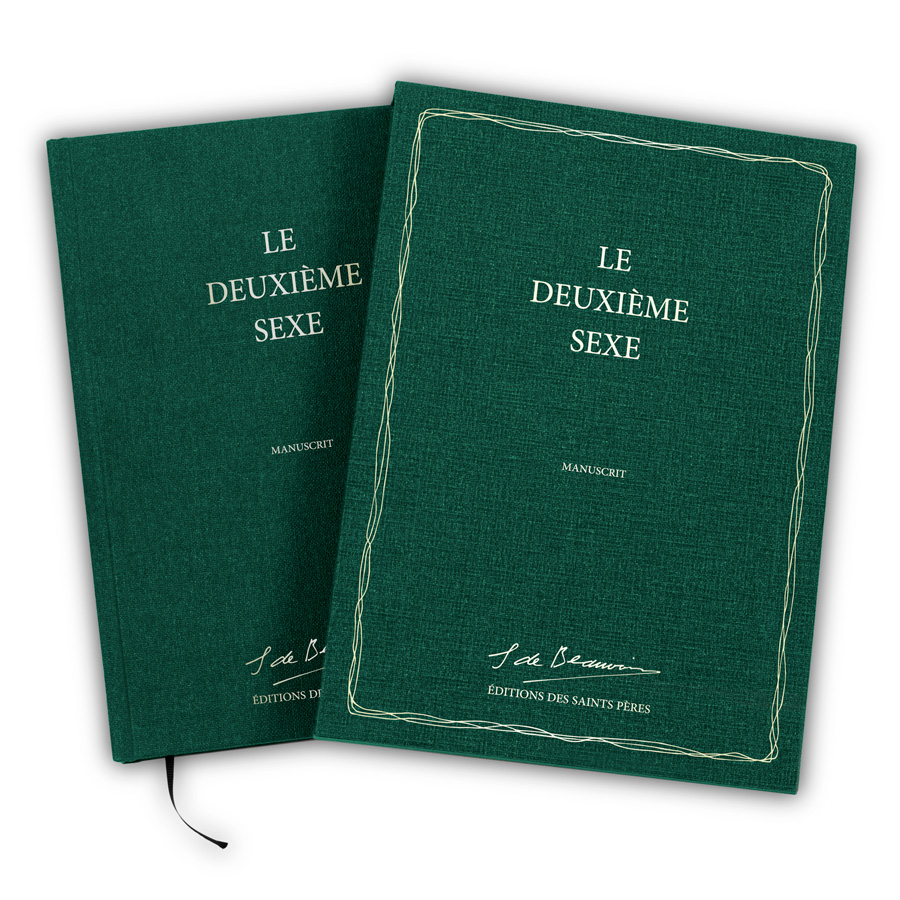 Between 1948 and 1949, Simone de Beauvoir often worked at Jean-Paul Sartre's apartment, rue Bonaparte. She wrote a large part of The Second Sex there. As a perfectionist, she would rewrite several times whole passages of her texts and used to throw away thick stacks of paper… unaware that Sartre's friends and guests were highly interested in those draft versions and would pick them up in secret in the paper basket.
The manuscript consists of both handwritten and typed draft versions, corresponding to the first volume of The Second Sex (Facts and Myths). These are currently held at the National Library of France. It offers a vision of Simone de Beauvoir's regular though mysterious and almost encrypted handwriting: her everlasting companion Jean-Paul Sartre once said it took "the eyes of love" to read it. The manuscript also reveals the extreme precision and thoroughness of the philosopher's writing and thinking process.
Scandale and success
When the first excerpts of The Second Sex were released, Simone de Beauvoir received the most virulent criticisms. On 3 August 1948, she entrusted to her lover Nelson Algren that "the part already published in Les Temps Modernes [Sartre's political magazine] drove many men furious".
"It reaches the limits of abjectness", wrote the French novelist François Mauriac when he read the chapter about young women's sexual initiation. This chapter contains crude descriptions of the female anatomy and sex. François Mauriac was truly outraged: "How can it be published in a serious, philosophical and literary magazine?" Although this indignation, the book was a success, with more than 20 000 copies sold in a week, and it is now a classic.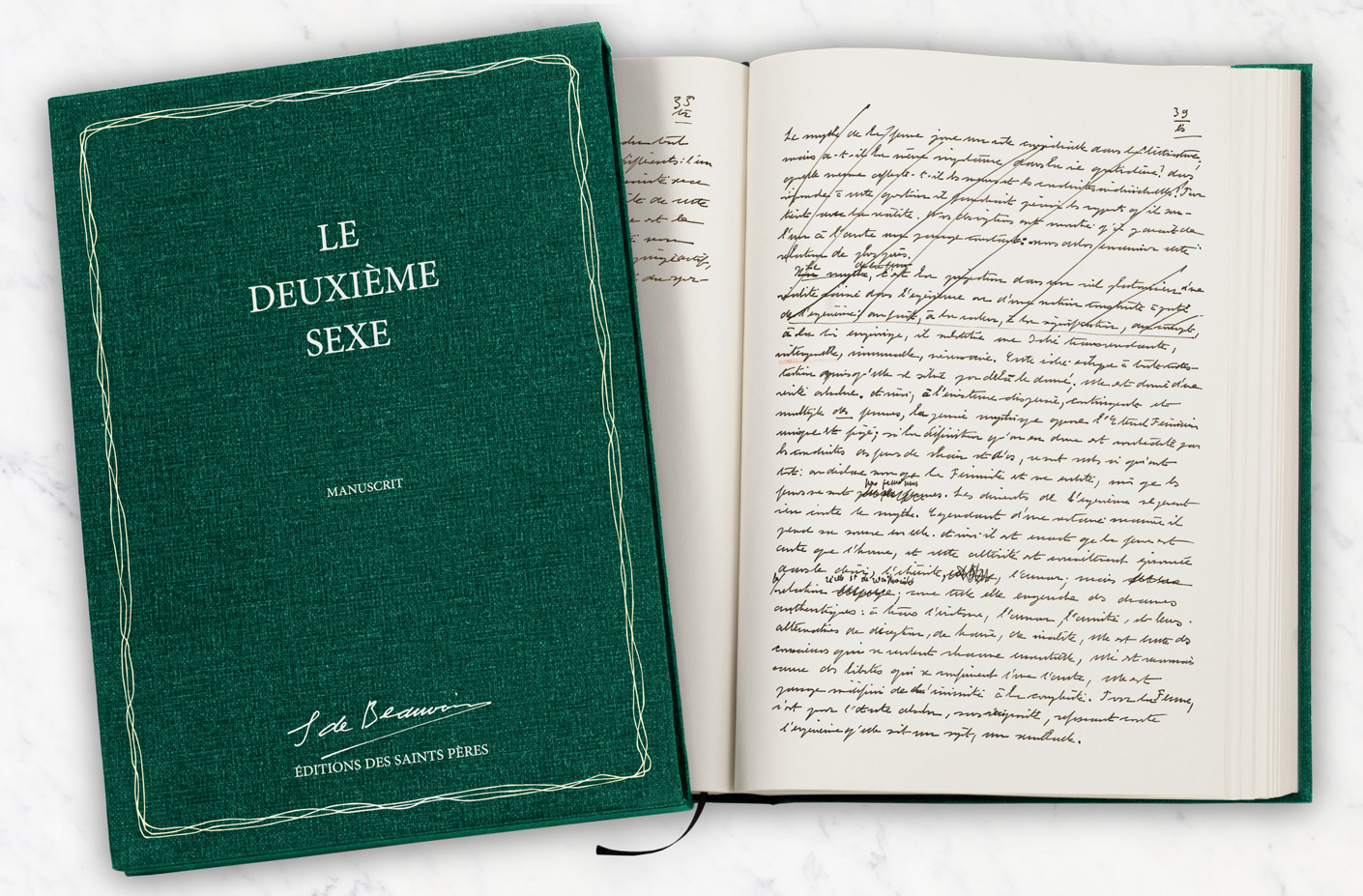 The bible of feminism
"I became a feminist once the book started to have a meaning for other women": this is what Simone de Beauvoir answered Jean-Paul Sartre when he suggested she became a feminist while writing the book. The philosopher's project was to write the women's encyclopaedia and to report everything that had been written and thought about them. Once published the book gave many generations of men and women intellectual tools necessary to challenge aberrant prejudices and long-standing beliefs, as well as to build a feminist and humanist thinking movement.
In an era in which women seem, more then ever, ready to speak for themselves, we thought it was important to offer a new reading of The Second Sex.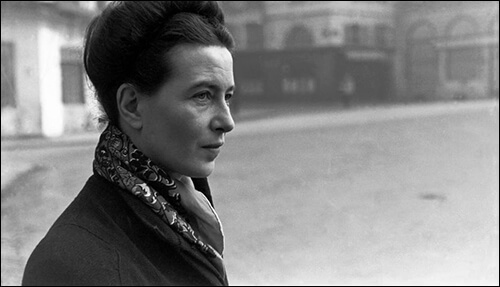 Simone de Beauvoir : "One is not born, but rather becomes, a woman."
Deluxe edition
Numbered from 1 to 1,000, this Bottle green edition is presented in a large format handmade slipcase.
Printed with vegetal ink on eco-friendly paper, each book is bound and sewn using only the finest materials.
Bottle green edition
1,000 numbered copies
384 pages - 10 x 14''
Fedrigoni Avorio Paper
Endband and bookmark
ISBN: 9791095457565