La bible historiale








The Bible
Bottle green edition
French edition
Numbered from 1 to 1,850
Large format (14'' x 20'')
 Free shipping

The Bible
Who actually wrote the Bible‭, ‬that series of sixty-six holy books of multiple genres‭? ‬Where did the Old and New Testaments come‭ ‬from‭, ‬written before and after the birth of Christ‭? ‬
To answer these questions‭, ‬at most we can rely upon ancient manuscripts to retrace the evolution‭. ‬Originally‭, ‬the Bible was written in Hebrew and Aramaic‭. ‬It was later translated into Greek and then Latin. ‬Saint Jerome's Latin translation‭, ‬the‭ ‬Vulgate‭, ‬founded the Church in the fifth century and inspired numerous commentaries that influenced the intellectual history of the West‭, ‬such as those of Petrus Comestor‭, ‬the Master Historian of Medieval Europe and author of the‭ ‬Historia Scholastica‭. ‬
But in the Middle Ages‭, ‬Latin was‭, ‬in reality‭, ‬the language of the learned‭, ‬of Mass‭. ‬The people -- ‬and even the priests-- did not fully comprehend it‭. ‬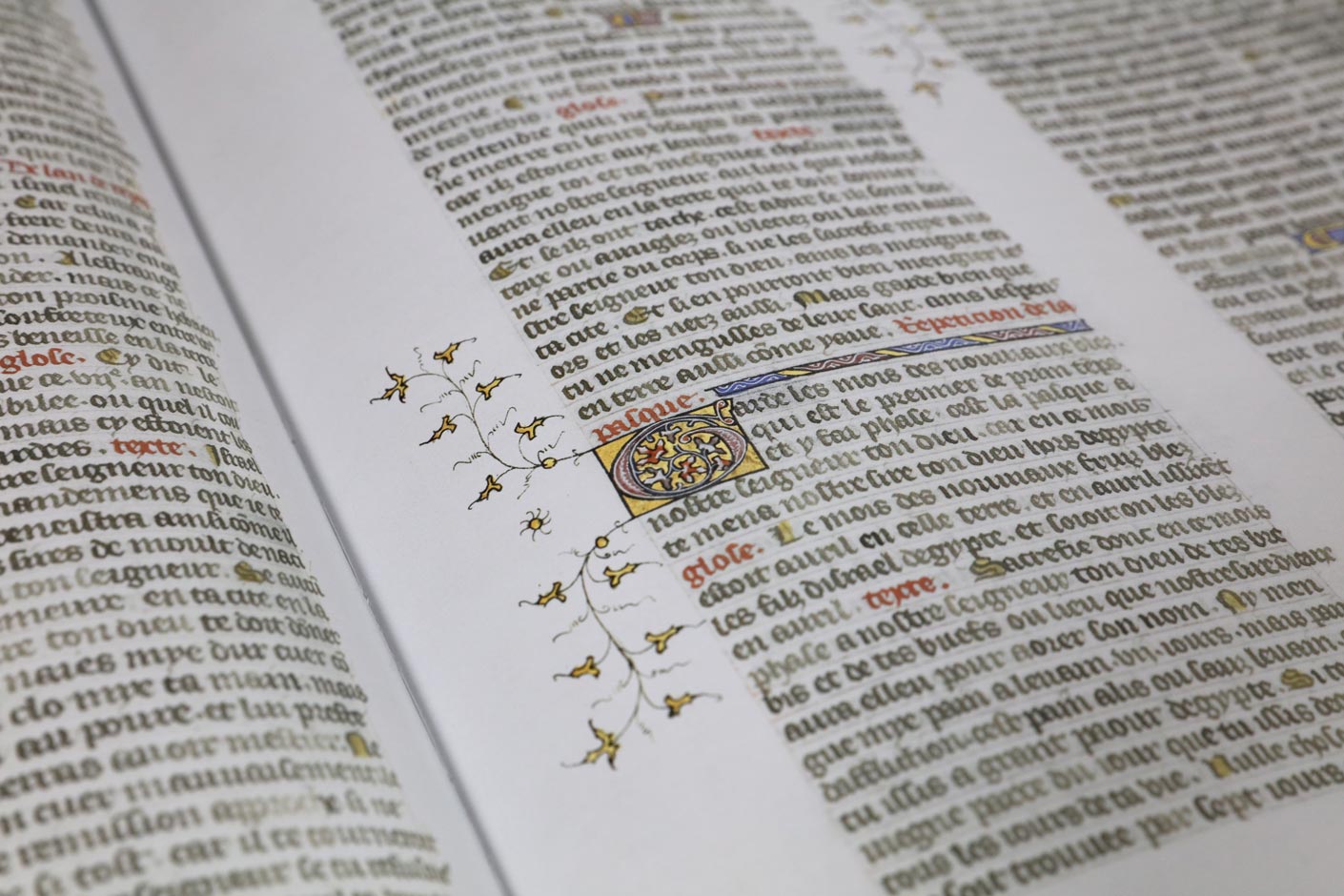 The first translation in French prose
The first French prose translation‭ is ‬one of the most famous translations in the history of the Bible‭ and ‬dates back to 1295‭: ‬the‭ ‬Bible Historiale‭ ‬translated and compiled by Guyart des Moulins. Historiale ‬may be translated as‭ ‬illustrated, ‬but it also means‭ related to history. ‬The document juxtaposed the‭ ‬Vulgate‭ ‬and the‭ ‬Historia Scholastica‭, ‬but it was also a compendium of the legends and sciences needed to interpret the holy texts of Antiquity‭.
‬It was thus a book within a book‭, ‬like a lengthy commentary‭, ‬with numerous ramifications‭, ‬fuelled by medieval folklore from the East and West‭, ‬combining Jewish thought with Christian Revelations‭.
‬It contains the words of Moses the stutterer‭, ‬a soldier in Pharaoh's army‭, ‬magician and astronomer‭, ‬and the‭ ‬Natural Histories‭ ‬of Pliny the Elder‭. ‬This Bible is a veritable encyclopaedia of the Middle Ages‭.‬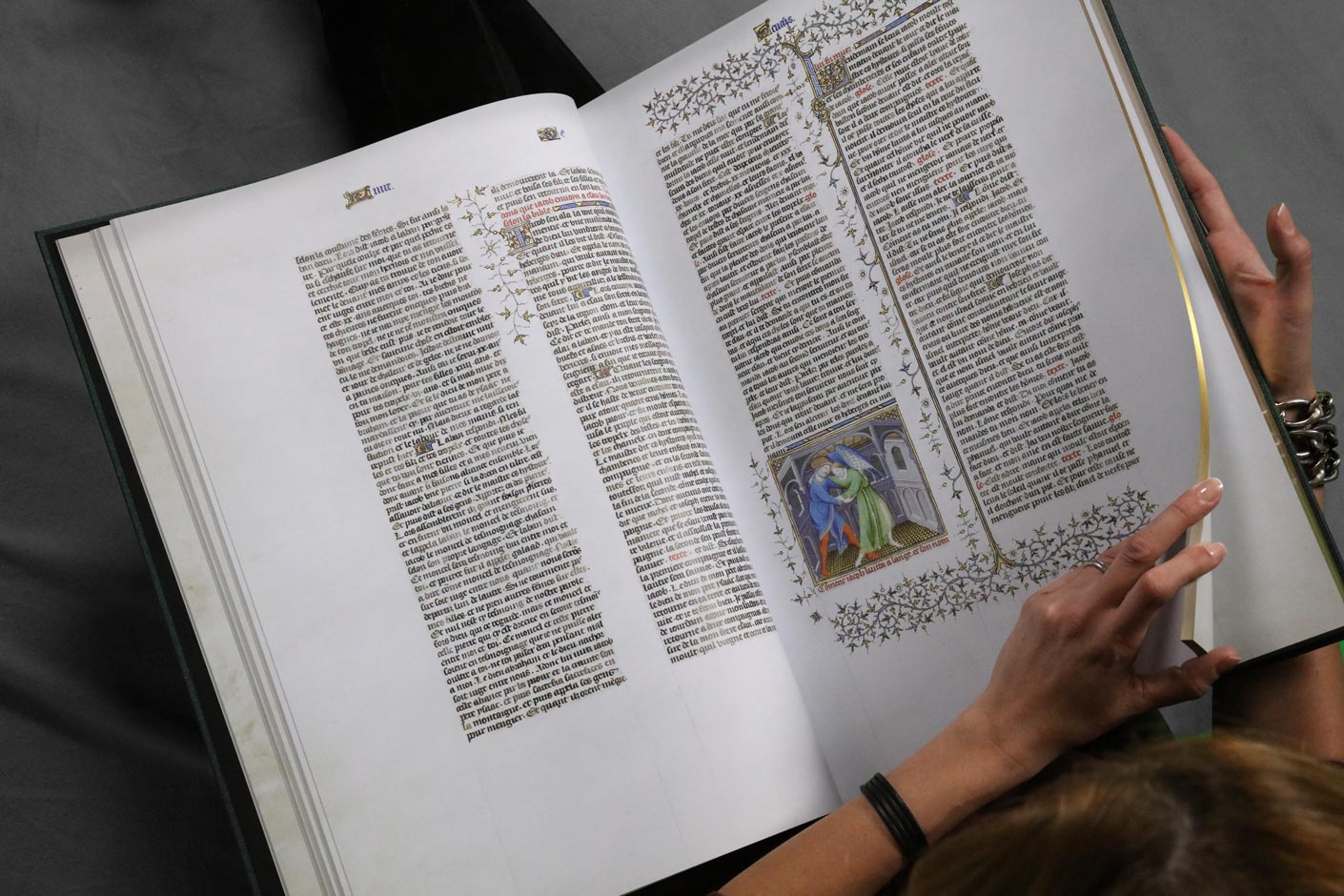 A collective effort
The manuscript‭, ‬which was copied‭, ‬annotated and illuminated in 1411‭, ‬was chosen on the advice of Xavier-Laurent Salvador‭ ‬and was the fruit of the work of a number of renowned artists from the Middle Ages‭: ‬authors Saint Jerome and Petrus Comestor‭, ‬translator Guyart des Moulins‭, ‬a copyist named Thomas du Val from the Abbey of Notre-Dame de Clairefontaine‭; ‬and the illustrator known as the Egerton Master‭. ‬Kept at the British Library‭, ‬the original is a unique document‭.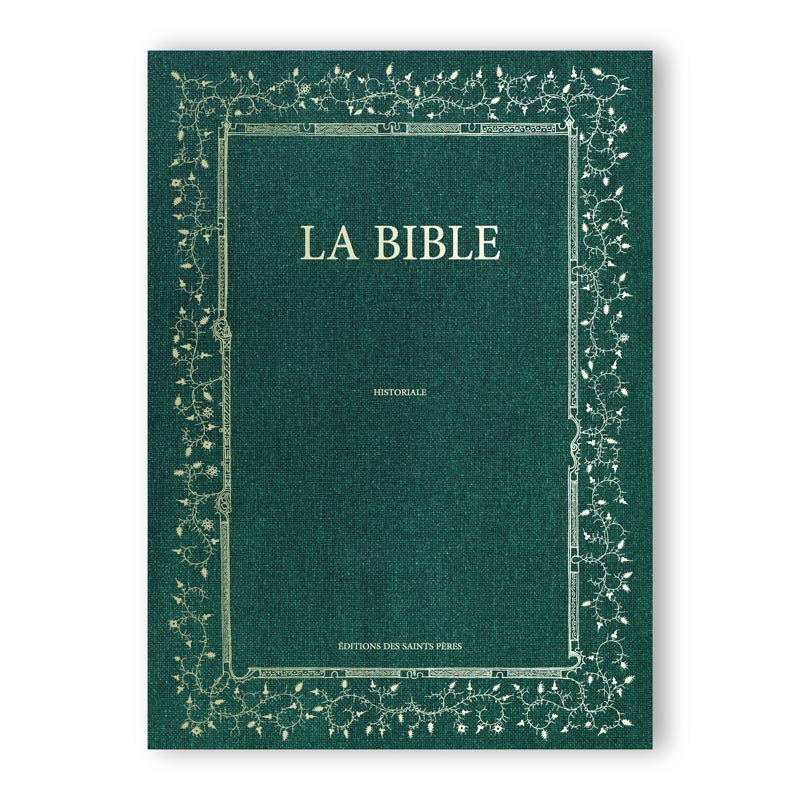 The first stories from the First Testament
This volume contains the first part of the New Testament: Genesis‭, ‬Exodus‭, ‬Leviticus‭, ‬Deuteronomy‭, ‬Numbers‭, ‬Joshua‭, ‬Judges and Kings‭.
‬These will be followed by a second edition in 2018.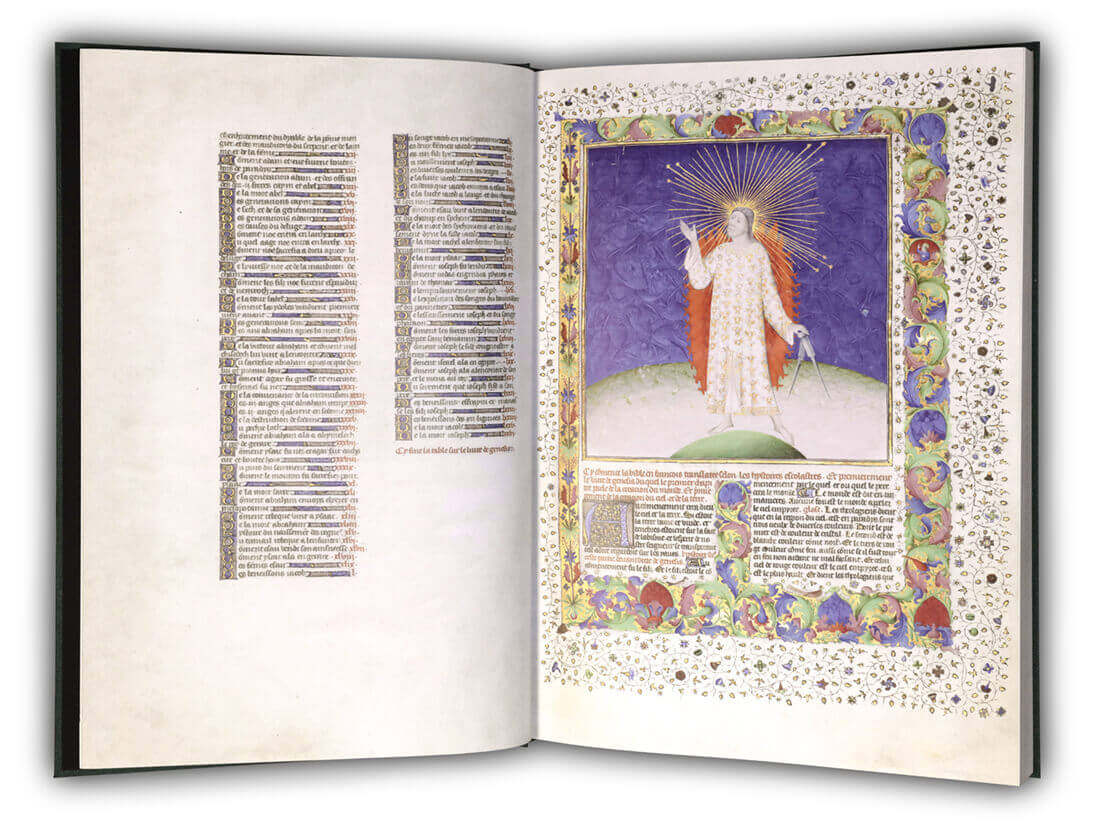 Large format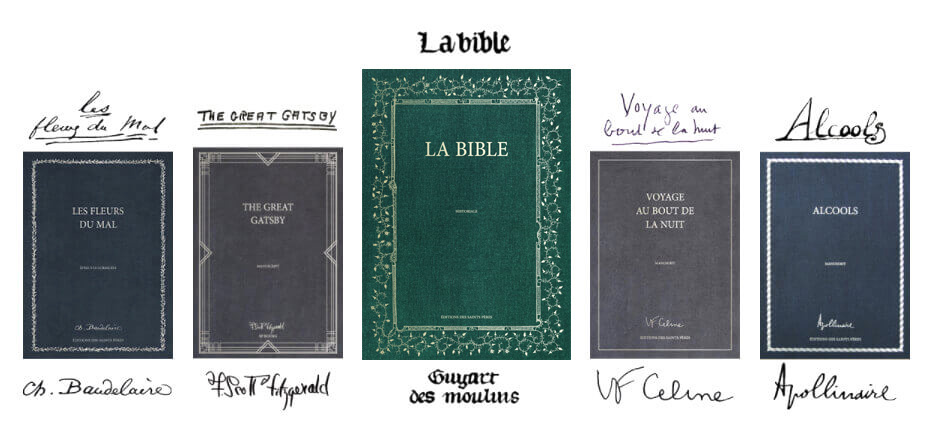 The book is published in its original size: 14'' x 20''
Deluxe edition
Numbered from 1 to 1,850, this bottle green edition is presented in a very large format handmade slipcase.
Printed with vegetal ink on eco-friendly paper, each book is bound and sewn using only the finest materials.
Bottle green edition
1,850 numbered copies
384 pages - 14 x 20''
Magno Volume Paper
Endband and bookmark
ISBN: 9791095457442